Why It's Important To Keep Your Domain Information Up To Date
There are lots of things that we do on a daily basis without reaaally understanding why; and most of these probably come down to a negative correlation between the amount of confusing information involved and the amount of time we have. But, although much of technology involved in, say, your hosting solution can seem frustratingly complex, it doesn't have to be. For example, when you register a domain, it might seem strange that WHOIS is so insistent that it needs your details to be up to date, accurate; but it's a pretty vital (and simple) process – and here's why.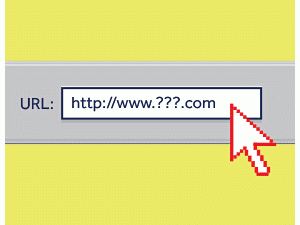 When you register a new domain name – say for example, if after reading our spectacular blog yesterday you wanted to register www.example.wales as your ace new domain telling the world about your love of the beautiful Welsh accent – you have to provide information about yourself, like your name, current address and contact info.
This information will then become available to the public through WHOIS, in case someone wants to find out if a domain is already registered and who it's registered to (fyi – it's possible to keep your information private in certain circumstances; you can find out more about this in our FAQs on MyUKFast).
WHOIS (pronounced 'who is') is a service anyone can use to look up information about a domain name; including who it's registered to, when it was registered and its expiry date.
So, when you try and look up a domain name, WHOIS queries the relevant registry database and will tell you who the current registrar for the domain name is, and the name servers the domain points to.
Therefore, if you're registering a domain, ICANN obviously needs all your information in your registration to be valid, because if anything kicks off (more info on this in the ICANN Uniform Domain Name Dispute Resolution Policy rules) they're gonna want to get in touch using the information you've provided in your domain registration.
Crucially, section 14 of the rules defines what happens in the event of a 'default' (in other words, if they can't contact you): namely, that they'll proceed with a judgement, and you won't get a say in the proceedings.
On top of this, Nominet (the guys who manage the .uk domain space) also require that the information provided is correct, and might cancel the domain name if it's not.
At the end of the day, ICANN has the power to take a domain from you and give it to somebody else, so it's incredibly important that you include valid information in your registration information and keep it up to date!
Register a domain with us today; and UKFast clients can read more info in our Domain Names FAQs in MyUKFast.