Proud To Be From .Wales?
Celebrating the beautiful green land of Wales, the Welsh top level domains .wales and .cymru became available for private and public registration on St David's Day at the start of this month. So, if you're keen to help boost the country's online presence, and are proud to live or work in Wales, why not bag yourself one of these beauties!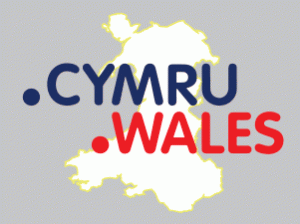 Although they've technically been around since the end of last year, the Welsh domains are now open to public and private registration.
It's looking to be a popular move too, as the Welsh government switched from using .gov.uk to the .wales and .cymru versions at the end of last year. Conservative AM Suzy Davies applauded the Welsh government for getting in there early with both TLDs, and The National Assembly for Wales also swapped its 'assemblywales.org' to the more straightforward 'assembly.wales' too.
There's been lots of support for bodies and businesses taking on regionalised top level domains (TLDs); as seen in the release of both the Scottish '.scot' domain, which had lots of support from both sides during the referendum, and the more localised '.london', which boosted London-based online real estate.
At the 50th Internet Corporation for Assigned Names and Numbers' (ICANN) conference Welsh First Minster Carwyn Jones said it would "enhance the global presence of brand Wales"; and reckons it'll help boost their profile and economy, as well as encourage the use of the Welsh language online – particularly as these domains have been created to include Welsh diacritic marks (e.g. ŷ), which will make it easier for companies whose names include the symbols.
You can register a .wales or .cymru domain with UKFast today! Simply go to our Domains page, type in your desired domain name with the suffix (.wales and .cymru) and follow the registration steps on-screen!
Struggling to remember what the deal is with the ICANN rollout?
A whole bunch of new generic top level domain names – otherwise known as gTLDs – (basically .co.uk, .com etc.) are being rolled out by ICANN between the end of 2013 and 2015.
There are lots of different reasons for bagging yourself one of these beauties. You might want to set yourself apart from your competitors, or give more of an insight into what kind of business you do – for example, london.ink would show that you were a tattoo studio in London; or create a fun, personal site that has an extra layer of awesome e.g. family.fails; or for loads of other reasons too!
You can pay to have the gTLDs for a set amount of time but you have to fight off other people who want the same ones by getting in there quickly, especially if they're likely to be popular (like .london for instance).
We have loads more information on the new gTLDs, and you can register a domain with us too!