National Apprenticeship Week 2015
National Apprenticeship Week kicks off today and it's set to be a cracker! For many young people, an apprenticeship can provide a much-needed opportunity to earn while they learn, and gives them skills and qualifications that will benefit them for the rest of their lives; not to mention it allows businesses to grow their own talent too! Apprenticeships are a growing option for younger people and work places alike, and apprentices are tipped to be the ones to watch for the future; so, if you've not considered becoming or employing an apprentice before, here's why you should!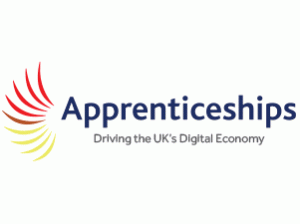 National Apprenticeship Week 2015 is all about:
getting more small and medium-sized businesses to take on apprentices
promoting the range and breadth of apprenticeships on offer, including those at Higher level and within blue chip companies
celebrating apprenticeships and the level of success that learners can achieve
There are a lot of myths around apprenticeships that might discourage younger people – or even their teachers and parents – from wanting to get involved; but it's don't believe it: you can get a degree from an apprenticeship, for instance, and can build as successful a career as from going to uni, or any other career path.
There's lots of support available from a business POV too, including mentoring and support from other businesses through the Apprenticeship Ambassadors Network and ApprenticeMakers Community.
Events
To celebrate National Apprenticeship Week, UKFast is attending and running several events to celebrate all things apprentice, and there will be more content coming as the week progresses!
Monday – We are taking part in a Careers Aspiration Event at Manchester Central Convention Centre, bringing along some tech that the kids can interact with (Raspberry Pis etc.) to get them excited about technology, and talking about how a career in tech could benefit them in future.
Tues – We'll be speaking at CIPD in London on how to recruit and retain younger workers; and also at the North West Apprenticeship Employer Conference at the Lancashire Cricket Club on being a trailblazer in apprenticeships.
Weds – Students of St John Rigby College are getting a fantastic careers and creative masterclass at UKFast Campus.
Thurs – We'll be visiting Manchester Creative Studio to do a workshop on careers and apprenticeships as an alternative pathway.
Friday – To round off a pretty ace week we're hosting an in-house event for our own lovely apprentices!
Feeling inspired to employ apprentices of your own? Here's how:
Decide what your requirements are and drive recruitment through the free apprenticeship vacancies service 08000 150 600
Deliver the apprenticeship, working with a training organisation to reduce the resource burden to the business
Develop your apprentices and enter them into awards and competitions
UKFast is a top 100 Apprenticeship Employer with an award winning programme; for more information on our apprentice programme contact us at [email protected].