FRIDAYS AT UKFAST – 6th March
This week has been a fair rollercoaster of user experience tips, IKEA's new embedded chargers, a new security scare and calls for more regulations on drones. Now, enjoy dat weekend… after you've enjoyed this week's roundup.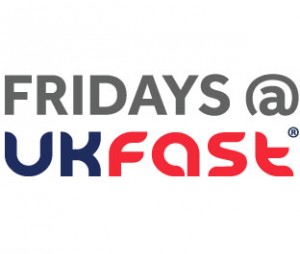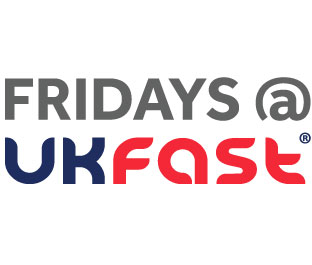 Is your TV listening to you?
Some Samsung TVs have been sending voice recognition data out to third parties unencrypted, which means that potentially anyone could listen in to any conversation you have around the TV. Not gonna lie, that's a bit scary. Their privacy policy itself is already a bit awks, as it allows Samsung to listen in on your conversations; but sending the data unencrypted is pretty sloppy as it means it could be intercepted as it zips about the internet. Make sure you read your privacy policies and know what info you're giving away!
New VR headset coming to consumers next year
Sony has revealed that the upgraded version of its virtual reality headset, Project Morpheus, should be released next year. The upgrade will boast an OLED display rather than an LCD one (equals more vivid colours) and can show graphics at up to 120 frame per second, which will help with one of the most common (and grossest) issues with current virtual reality products – motion sickness. This could beat both the HTC offering at 90fps and even the Oculus, which is rumoured to also run at 90fps. Experts say that the next year or two could be massive for VR so watch this space!
Volvo's car to car network
Volvo has just raised the bar for drivers, and social networkers, and launched a car to car comms network in Norway and Sweden so that cars can alert each other when driving conditions are dangerous. The 'Volvo Cloud' carries the wordy title of 'machine-to-machine social network' and the trial will initially include 1000 cars across the two notoriously snowy countries.
Klas Bendrik, group CIO for Volvo, told Computer Weekly: "We are collecting anonymous road friction information communicated from the car to the Volvo cloud. If the car identifies slippery roads, you get warnings in the vehicle. Other cars in front and behind you will also be alerted." The data will also be shared with road authorities. It's hoped that this could eventually help cars connect to the internet of things; Bendrik suggests: "You could connect to traffic lights, reduce road speed limits or use connected lights to alert drivers and other road users of dangerous conditions".
Tindescrimination
Dating app Tinder is showing a little less love to 'older' users, as it's going to start charging them more for premium features. The much anticipated new features will include things like being able to reconsider overly-hasty left-swipe rejections, or the ability to change your location so you can plan dates for when you're away. But if you're over 28 then apparently you're a) old and b) rich, because you have to pay quite a lot more for the add-ons – nearly four times as much, for us Brits.
The Tinder team has said it tested out the rates and that the prices were adopted well, and that it's more that they're charging younger people less (like a student discount or a young person's railcard, presumably) rather than actually charging older people more, in line with what they can afford. Others, however, are calling it kinda sleazy, and said it's to help encourage a younger user base. If you're 18-27 you'll pay £3.99 a month, and £14.99 if you're 28+. Across the pond it's $9.99 (£6.50) and $19.99 (£13); and if you're in an emerging economy it'll be more like $2.99 a month.
Anyone out tonight – this gran will give you a run for your money! For the best moves go about 45secs in…