The New Droner Registry
If you're a droner (drone owner – oh yeah, I went there) then you could soon be required to register your tech. The House of Lords EU committee has called for a registry for drone owners in an attempt to impose some much-needed regulations on drone usage, but not everyone is sure it will work. What's clear though, is that as drones increasingly become part of our lives and economy, we need to make sure that we get things in order as soon as possible.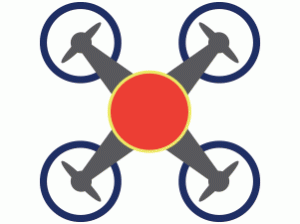 At the moment, the UK's CAA (Civil Aviation Authority) has a few rules about drone usage (can't fly closer than 150m (492ft) to any congested area, or within 50m (164ft) of any vessel, vehicle or structure that is not in the control of the person in charge of the aircraft etc.), but as drones are set to soar over the coming years into a billion dollar industry, and accidents are already happening, it's important that they're used safely too.
To help tackle this, the House of Lords EU committee has suggested that a drone registry is needed. It'll start off just with businesses and professional users having to register, but eventually will extend to everyone. It also recommended:
Greater use of geo-fencing – programming drones not to be able to take off from or fly into certain locations based on their GPS co-ordinates. This could include airports, prisons and other high risk sites
Clearer guidance for police about how they should enforce existing safety rules
The use of a kite mark or other logo to denote drones that have been classed as safe to use
More guidance to be given to commercial drone operators about what insurance cover they need to buy
However, some have warned that it could restrict an industry that's set to create 150,000 jobs across Europe by 2050. But it's also an industry that carries lots of risks; for example, when a drone recently flew too close to a plane that was landing and could have caused it to crash, or drones that have become out of control and injured people. Drone malware is also starting to emerge.
There have also been fears about the privacy issues drones could cause from the start. The committee addressed this briefly too, saying it was "beyond the scope of this inquiry … but the acceptability of state use of RPAS should be subject to urgent public debate." It also touched on using drones as part of reporting for the media, saying that this needed a "public consultation" on the issue.
Partly because of all of these worries, there are some that think the report doesn't go far enough, and that there are people who would just buy them abroad and bring them over to the EU anyway, unregulated. On the flipside, there are great opportunities for drones as they can do jobs that are otherwise hard or unsafe for humans to do, like rescue operations or inspecting tall structures.
"We have a huge opportunity to make Europe a world leader in drone technology," said committee chairwoman Baroness O'Cathain. "But there's also a risk. It would just take one disastrous accident to destroy public confidence and set the whole industry back. So, we need to find ways to manage and keep track of drone traffic. That is why a key recommendation is that drone flights must be traceable, effectively through an online database, which the general public could access via an app."
Drone use is going to rocket – especially with companies like Amazon trying to incorporate them as part of their delivery service – and it's an issue that needs to be addressed. Drones, and other emerging tech, can massively enhance our lives, but they can also make them much harder and even – in this case – more dangerous; so it's important that we get the safeguards in place pronto, and ensure that they're working with, not against us.
For more information on the tech taking your solution to new heights, take a look at our website or give us a call on 0208 045 4945.