The Furniture That Charges Your Phone
As if easy-to-assemble bookshelves and a vast amount of meatballs wasn't reason enough to love flat-pack Utopia Ikea, the company has taken the next step and integrated technology into its offerings with wireless charging spots! Sounds great – but on the flip side it's important to remember that with great power comes great (social) responsibility.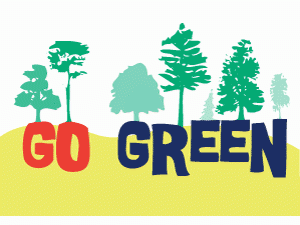 The Swedish furniture overlord released plans for wireless charging furniture at this year's Mobile World Congress (MWC). The Home Smart range will be coming to the UK in April and will include lamps, bedside tables and a coffee table as well as individual charging pads that you can pop on top of surfaces.
The tech will be up to wireless charging standard QI, which is also supported by Samsung in its latest handset, the S6; and Ikea will sell charging covers for incompatible iPhone and Samsung models.
The only spanner in the works could be whether the tech is easily recyclable. Environmental groups are worried that building tech into everyday furniture potentially means it's more likely people will just dump it when it's reached end-of-life; which would mean the tech material inside it will get dumped too, and cause havoc with our great and beautiful planet.
"A key principle that manufacturers of furniture with built-in wireless charging technology should consider is that the furniture is designed to be easy to disassemble for upgrade, reuse, repair or recycling," Julian Kirby, resource use campaigner at Friends of the Earth, told the BBC.
The company has responded by saying that its wireless charging products are "easy to fraction at end of life". If anything – it says – it will result in less wastage: "By adding wireless charging to home and office furniture, we minimise the amount of separate chargers needed."
Combining the power-hungry tech industry with a culture that tells consumers that it's usually cheaper and more convenient to throw than repair, means that companies arguably have a responsibility to be as green as possible. At UKFast we've built this into the core of what we do, ensuring that we use 100% green energy and that are 100% carbon neutral; including our team's commute to work, and in all energy in the data centre and the office. We also have long term plans for hydro-power sites.
This all means that we can in turn offer carbon neutral website hosting to our clients, and that at the end of the day, we're making sure that you can feel good about the tech that you're using!
To find out more about the culture at UKFast take a look at our website, or give us a call on 0208 045 4945.