Mobile UX: How To Deliver Great Mobile Experiences
User experience can be the tipping point between customers falling in love with your brand, or making a break for the nearest competitor, probably via a fair amount of rage. Last week Mobile Monday Manchester held its first event of 2015 – 'Mobile UX: How To Deliver Great Mobile Experiences' – at UKFast Campus, and it was a great way to kick off the year! Here are some highlights, including tips from industry experts on how to win at UX.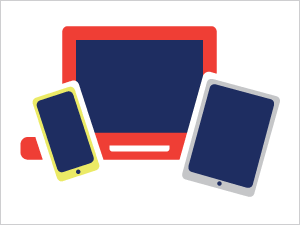 For anyone who I lost back at 'UX', or is sitting there thinking 'user experience is a meaningless buzzword you fools, FOOLS!', Matt Harney – creative producer at Apadmi – broke down the term in an easy-to-understand way; and it turns out it's one of those things that's so integral to a brand's process, it's easy to overlook, but a disaster to ignore.
There are several considerations to win at web design, which can be broken down into:
Utility – is it useful?
Usability – is it easy to use?
User experience – is it enjoyable to use?
Essentially, are people enjoying using your product; and vitally, will their experience online encourage them to return to your website or app?
Chris Shaw, head of analytics at Reality Mine, talked about the importance of context around the app – i.e. how it fits into a user's life outside of the device. He said that the "best UX designers keep user and user's life at front of mind"; and the other activities they're likely to be doing at the time – from where are they to the lighting etc. – are all important things to consider to ensure your users have an enjoyable experience and actively want to return to your product.
Murat Mutlu of Marvel App highlighted that UX can enrich the offering so much, it can become a massive draw in itself. For example, Marvel's 404 page is so well done (they have gifs in the background of famous and funny 'fails') that at times it's had more traffic than the rest of the site itself and gets a fair bit of press (hopefully the traffic then navigates to the rest of the site). This shows just how much an enjoyable experience can impact a brand.
From a practical point of view, John Rowlands, mobile apps manager at Shop Direct, stresses the importance of meeting your customers face to face and getting to know who they are: "Depending upon what you want to achieve, you can get a great deal of information just by using small email surveys, there are a lot of free tools you can use that way.
"Of course, there's also guerrilla testing, where you take prototypes into a coffee shop and offering to buy people a coffee if they test it. We've done that ourselves, even though we've got a lab, just to get a conversation going. People are more relaxed in this content and you get a more real response."
He summarises with the growing importance placed on UX: "We find now that UX is becoming a bigger part of our research and defining work. Originally we might have had work set by business analysts which we then turn into a design, but now the design is in many ways the spec of the project."
Ultimately, UX is part of the fabric of any business, and rather than a 'buzzword' and more of an integral part of getting people to love – and commit to – your brand.
For more information on Mobile Monday events you can follow the team on #momomcr, and for future events at UKFast take a look at our website.