Reddit Lays Bare Its New Nudity Rules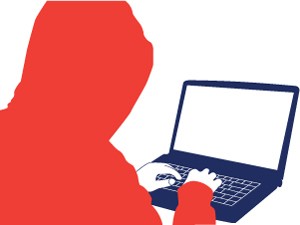 Reddit is notorious for being an 'anything goes' kind of platform, which is one of the biggest draws for the many millions of people who use it; however, the site announced new nudity guidelines yesterday, and it's something that the rest of the internet could do with following too.
Gone are the days of sharing a naked picture of someone without their consent to a small circle of people that you know – now a much wider audience can be reached via the internet: the whole world.
As this trend (sometimes known as revenge porn) increases, sites are being held increasingly responsible for sharing images that are at best an invasion of privacy, and at worst, assault.
A major culprit in one of the most infamous examples – a mass leak of celeb nudes at the end of last year dubbed "The Fappening" – was forum and sharing site reddit. But, as of March 10th any pictures posted there without the consent of the subject will be banned, as the site has decided to take a tougher stance against a pretty shameful way of embarrassing/getting revenge on someone.
A new section, called 'involuntary pornography', will be officially added to the site's privacy policy in two weeks, and if you've had an intimate picture posted without your consent you can get in touch with Reddit via email [email protected], when the site says it "will expedite its removal as quickly as possible."
Yesterday the site released this statement explaining the thoughts behind it:
"Last year we missed a chance to be a leader in social media when it comes to protecting your privacy.
"If a photograph, video or digital image of you in a state of nudity, sexual excitement, or engaged in any act of sexual conduct is posted or linked to on reddit without your permission, it is prohibited on reddit."
As more sites crack down on revenge porn, and penalties get tougher, hopefully the world will find better ways to deal with people who want to use the internet's potential to damage others. Part of it's about education, and people realising the impact – and the reach – the things they post can have, and part of it is just about the online community stripping back all the excuses and taking better care of each other.
For more information on our policies or tech, take a look at our website or give us a call on 0208 045 4945.