Preparing For When Things Go Wrong: DR And BC
In a perfect world, nothing would ever go wrong. But the world we live in is not perfect (proved by the existence of peas, washing machines that eat your clothes, and mediocre pop music). So, following the Scouts' sound advice, always be prepared; because whether it's a fire, a flood, or something as simple as a power cut, a lot of things can be seen as disasters in the world of business, and downtime is a big problem. We spoke to tech research firm (and general fountains of knowledge) Gartner to find out what they think are the biggest problems and solutions when it comes to making sure you can dust yourself off in the event of a disaster.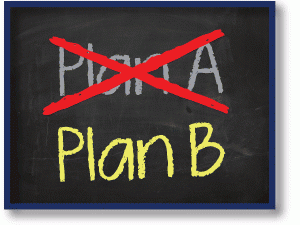 First up, the most obvious area that will be hit when your business is in a pickle: money. Gartner explained that they found the monetary impacts of downtime mostly derive from directly lost revenue (e.g. when customers can't get onto your ecommerce site) and hefty compliance penalties from the PCI committee and the ICO.
Although the analysts are reluctant to put "average" numbers on the costs of downtime, depending on the business in question, a few minutes could incur six or seven-figure costs without the proper protections in place. Yet still organisations are failing to put adequate disaster recovery (DR) and business continuity (BC) plans in place.
"The challenge of DR," argued analyst John Morency, "is that we're talking about a big impact, but the chances of it occurring are extremely small.
"The general push back against DR is that senior management often perceives it as a very costly insurance policy, that takes 1-3% or more of IT budget for a very low-probability event. It's too many dollars for too low a risk."
For those who do decide to implement a policy, it's usually the result of a "need to reduce the amount of unplanned downtime in general," and "reputation impact overall."
In other words, most companies will only investigate DR as a "direct result of an instance of unplanned downtime", or as a result of "the near miss effect," when a neighbour or competitor suffers problems. Basically, until they've been burned themselves, action is unlikely.
As for the organisations who do decide to put something in place, disaster recovery and business continuity plans can still go awry. According to John, this is because "more often than not, they're not updated frequently enough.
"I speak with many clients where those documents really haven't been updated in two, three, four, five years," said John. "What many organisations do is ensure that their readiness for recovery is there for their most mission-critical applications. The consequence of that is that the frequency of testing for the lower priority applications is much lower."
It might sound like Gartner's clients need a slap on the wrist where disaster recovery is concerned, but really, it's all about creating a delicate balancing act between what your resources can permit, and what your business needs. Updating your plans as your business grows and changes – and never leaving it longer than a year – is a great place to start.
For more information on disaster recovery at UKFast, take a look at our website or give us a call on 0208 045 4945.