Calling All Linux Lovers
Listen up Linuxers – next Wednesday we have a legend in da houuuse! OK, he's called maddog but that doesn't excuse whatever it was that I just did there. We are lucky to have the executive director of Linux International, Jon 'maddog' Hall, speaking at UKFast, and he'll be dropping pearls of wisdom all over the shop; including practical advice on coping with university finances, thoughts on performance in GNU/Linux, and tips on entering Linaro's program performance competition. Not bad for a Wednesday night!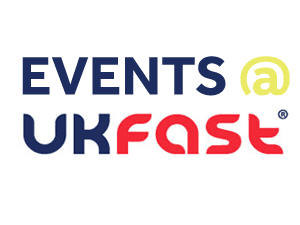 The event is run by MLOCUG and will be here at the UKFast Campus (Manchester, M15 5QJ) next Wednesday (4th March, for anyone scrambling through their mental calendar) from 5.45pm – 9pm. It's going to be a great opportunity to hear from one of the most influential figures in the industry, whilst meeting fellow Linux fans, and getting some free beer and pizza all up in your grill (which is reason enough to do anything, if you ask me).
During the course of the evening maddog, who's also the author of various acclaimed Linux books, will be sharing his expert knowledge, and covering two main topics:
The first talk will be about Project Caua, a program to help CS students cope with the financial pressures of university. As many of us know, the rising costs of university, such as tuition fees, living costs, books, transportation etc., puts massive stress on young people and their families; and students are often forced to work long hours alongside their degree in low paid jobs or even drop out of uni altogether. Which, frankly, sucks. Project Caua allows students to control their own working hours and create a business that they can ultimately sell after they graduate.
The other seminar will focus on performance in GNU/Linux and the fact that a lot of the programs were designed and coded for small address spaces, single CPUs, single core CPUs, low or no cache and poorly optimizing compilers.
Open source engineering organisation Linaro is sponsoring a contest to rewrite some of these programs, with the aim of making them faster. Maddog's talk will cover the performance issues themselves and give you information on how to get started with your competition entry.
Attending events like this – and meeting leading figures from the industry – is a key (and delicious) way of getting to know people with similar interests, expanding and sharing knowledge, and doing something worthwhile of a Wednesday (yes I know, Wednesdays are your weekly nights to colour coordinate your bookshelf or whatever, but this will be better. We promise. Did we mention pizza??). So why not come along and get involved and say hi, we'd love to meet you!