FRIDAYS AT UKFAST – 20th Feb
Well done for surviving another week guys – hope it's been a good'un! Over at UKFast we've been talking about the critical new bug affecting Windows, the controversial connectivity project from Virgin, the rise of Dark Social and Lenovo's security screw-up. Now kick back with all of the other things!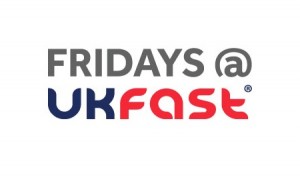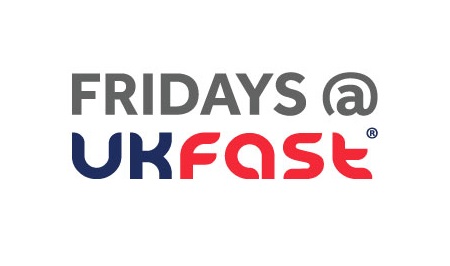 Malware on the menu
Earlier this week Jamie Oliver found he had more than just deliciousness on his menu, when malware was found on the online version of his site. Malicious code was trying to exploit vulnerabilities in users' systems and install malware on their devices, which could potentially hand over control to attackers. What's worse is that a spokesman for the celebrity chef apparently played down how serious the situation was and said the issue had been fixed.
They're not sure if the problem came from code placed on the site or by exploiting existing code, but Joliver's team said the site is regularly checked for problems so any can be patched quickly, and that they hadn't had many reports of problems; however, security experts say the popularity of the site made the problem serious, and it was actually an external researcher that discovered the problem. He advises users to run up-to-date antivirus software and latest patches for all applications, and to be wary of running systems with admin privileges. And – as always – be wary of any sites or situations that seem dodgy. Anyone who's been on Jamie's website recently should probably run anti-virus anyway, just to be on the safe side.
Getting in touch with customers
For any RBS and Natwest customers on iPhone 5s, 6 or 6 Plus, you'll soon be able to start using fingerprint ID tech to do your banking! You just need to activate the service with your security info but after that can just pop a print on it, using Apple's Touch ID. It's all tailored for convenience, and if you try to log in this way and it fails three times you'll just need to re-enter your password; but there's been concern that it's not secure enough, especially as a hacker got around the fingerprint tech one day after the launch.
However, in-app features that need extra verification will still require that, and limits are set on new payments. Apparently around 880,000 of the banks' customers use the apps on these handsets; and both Apple and the banks have said it's not a replacement for good security practice, but it's to make life more convenient.
About time
Apple's planning on producing 5-6m units of its new smartwatch models for the first quarter, suggesting that the smartwatch – and wearables, by extension – could finally be set to go mainstream. Getting ready for its launch in April,  the entry-level Apple Watch Sport accounts for about half of the order, and the mid-level Apple Watch for about a third. There's also a fancy, high-end Apple Watch Edition which will have 18-carat gold casing, and although it's expected to be a smallish first order, they expect it'll pick up the pace to about a million units a month in the second quarter.
And as Tim Cook's been telling everyone that "sitting is the new cancer" it seems that the new watches can't arrive soon enough. Because of this, the app will apparently be health-focussed, and will track your heart rate and other activity data, feeding it back to the iPhone. The watch will also give off a small vibration every hour just before the hour to remind people to get up and move! He also says that – unlike competitors – Apple won't take user data as it respects people's privacy.
Gambler's fallacy vs your music collection
Ever wondered why, when you're in a bad mood, the Smiths keep popping up on shuffle like a raincloud over your head; or when the last thing you want to think about is other people in love and every Celine Dion track you own seems to play, just to taunt you, even though your music is set to random? Apparently it's a thing. Spotify has come under fire for its random settings not being random enough (presumably with the implication that it's being paid to promote certain artists) but as we can't accuse our iPods of having the same agenda, what the devil is going on??
Well, Spotify says that it is actually random, but that the human brain naturally looks for patterns and coincidences that aren't there (otherwise known as the Gambler's fallacy). However, in response, it's whipped up a new algorithm to make it feel more random to humans. It works by distributing genres evenly across a playlist – so, for example, you shouldn't have several jazz songs in a row – making it actually less random, but it will feel more so! It also takes into account how long the playlist is and how many songs from each genre are in it to ensure an even spread!
One for any parents struggling with car journeys!
What have you seen this week that's worth sharing?
Have a good one!