Project Lightning Illuminates The Digital Divide
In its 2015 Tech Predictions event, Deloitte forecast that the gap between connection speeds could get worse as the year progresses. Well, it seems it wasn't far wrong, as Virgin Media has announced that it will be concentrating on 'towns and cities' rather than more rural areas in its broadband expansion, which is set to increase the digital divide.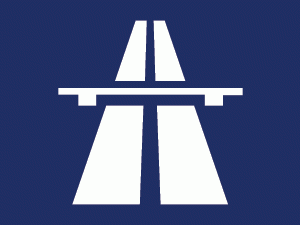 Virgin Media is planning on spending £3bn on a cable rollout that will bring superfast fibre network to an extra 4m homes over a five year period, and create about 6,000 jobs, 1,000 of which will be apprenticeships. Sounds pretty great. However, it's causing some controversy as it doesn't seem that it will be benefitting rural areas any time soon, as Virgin says it will focus "in areas closest to its existing network and will be planning expansion based on consumer and business demand".
If you want to pitch for faster cable in your area you can register on 'Cable My Street'. As Deloitte has previously foreseen though, this approach could create a fair few problems, with less of a divide, and more of a pretty hefty cavern opening up; its predictions for the year suggested that: "In many markets the top decile of homes are likely to enjoy 10 times or greater the average speed of those in the bottom decile." This could also cause logistical issues for businesses; if you're making a website, for example, do you create for the highest or lowest speeds?
There are some that say this is understandable though. "With £1.7bn of public funding going almost entirely through BT, it isn't surprising that an investment of this scale is focusing on areas that Virgin expects to see delivering better results," said Malcolm Corbett of the Independent Networks Co-operative Association; and admittedly, it's likely that some more rural areas may get an extra node just by being on the right route – more through luck than fairness. It's also been highlighted that if the ROI from the rollout is below expectation, the plans might be halted before the planned expansion is complete anyway.
The Country and Land Association (CLA) is one of the organisations that's worried it's only going to further the urban rural divide, but has also acknowledged it's not always possible for private businesses to invest in remote areas; however, it's also said it's "a pity that private companies are not putting the infrastructure in place to benefit rural business". Potentially then, could better planning from the start solve this problem, or would the 20-odd per cent of the UK's population that live in rural areas just have to deal with it?
In a world that's always connected, and increasingly online, fast, stable internet access is becoming seen as a basic necessity; but possibly not always feasible with the direction connectivity is taking. Undeniably though, the digital divide is a problem, and frustrating for both consumers and businesses alike, so maybe it's time to start building some bridges. What do you think – how could this be solved?
For more information on the UKFast tech that's keeping you connected, take a look at our website or give us a call on 0208 045 4945.