FRIDAYS AT UKFAST – 13th Feb
This week we've looked at the rise of contactless payments, Safer Internet Day, our exciting awards news, and the lowdown on two-factor authentication. There's also an important notice for Windows Server 2003 users below so why not have a read then go enjoy your weekend!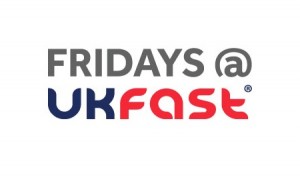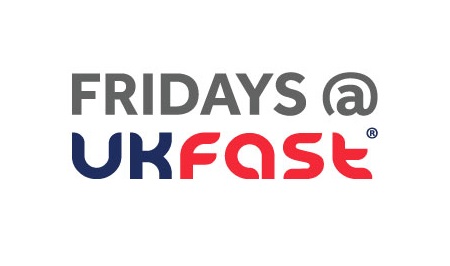 Two steps toward better security for Apple
Apple is now enabling two-factor authentication to help protect users of its iMessage and FaceTime on iPhone, iPad and Mac computers. This basically means that if users log out of their account and try and log in again, or log in on another device, they'll be asked to put an extra security code in as an extra method of identification – meaning that even if their password was taken access to their account would still be protected.
Apple's second 'factor' in their two-factor authentication process – like our new 2FA for MyUKFast – will consist of a code being sent via SMS message to users' phones, which they will then input alongside their usual password to get access to their account.
Crackdown on fake goods sites
Police reckon that more than 2,000 fake luxury goods sites have been taken down since the start of the year. A team of internet registries and brand-protection groups, under operation 'Ashiko', have removed around 5,500 sites in total since last October. Police have warned that these kinds of sites could also have malicious software, and have advised "If it looks too good to be true, it probably is," and to be wary of places selling heavily discounted goods.
They also advise to check the spelling, grammar and URL of the website; to see where the postal address is based; to check online reviews of the seller; to ensure the website URL begins with 'https' for security; and to never click on links in unsolicited emails.
Your Facebook legacy
Facebook has a new legacy contact feature that lets you nominate an 'heir' to take over your account when you die. Facebook said: "When a person passes away, their account can become a memorial of their life, friendships and experience. By talking to people who have experienced loss, we realised there is more we can do to support those who are grieving and those who want a say in what happens to their account after death."
The function would let your chosen person write a post to display at the top of the page, respond to new friend requests, and upload the profile pic and cover photo. It also has the option to let the legacy contact download an archive of photos, posts and profile info, but they can't log in as you or see your messages. You can also choose to have your account deleted completely; or choose a 'digital heir' in your regular will, which will also be honoured.
For a bit of a throwback, check out this girl's mad skills! 
https://youtu.be/c2NGqI6FqeQ
Have a good weekend!