FRIDAYS AT UKFAST – 6th Feb
You've made it through another week – congratulations! Give yourself a hearty handshake and stick on something red for British Heart Foundation's 'Wear it Beat it' Day. In other news, we've talked about Google Shopping for e-tailers, the new Raspberry Pi, asked if you have the UKFast gene and explored a new security threat called RansomWeb. Now go and enjoy your weekend, you crazy kids!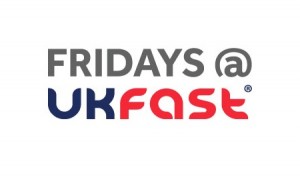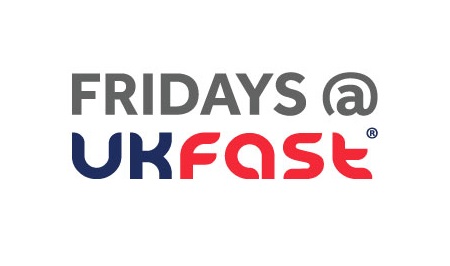 $17m scam
A company in Nebraska has lost a fairly hefty $17m in an email scam. A senior employee wired the money to a bank in China after getting an email from a fake address that told him to. The emails appeared to have come from the CEO but were fakes, saying the funds were for the secret acquisition of a Chinese bank and swore the employee to secrecy.
Though they were sent from a different address than the CEO's usual one, it shows how well-planned these scams can be – the addresses weren't obviously fake (we've all had givemeallyourmoney@scam.com appear in our spam folders), and there was a phone number which was answered by a real person when he called it. The employee said he believed it because they were actually thinking of expanding into China, so the scammers had clearly done their research. Although this was a mega-breach, the most targeted people from email scams are regular people who are maybe a bit too trusting – be aware your bank will never ask you for personal details by email, and always be incredibly wary of any emails that ask you for money.
Privacy Rules
The saga for online privacy continues, as a tribunal ruled this morning that the mass surveillance of the British public by GCHQ has only recently been above board. The Investigatory Powers Tribunal has decided that the intelligence sharing regime didn't comply with standards before December 2014, and that there was a lack of transparency.
This has come after complaints were made, including from human rights groups Privacy International and Liberty. With Cameron trying to push for more online surveillance, not less, this verdict could have a big effect on his already controversial suggestion.
:'-(
It seems that some people may as well only be sending sadface emoticons, as every time they send one in a text message their handset is converting it to a picture message, which incurs a higher cost. It seems to mostly be with older handsets – which include Samsung and Apple – and has caused a woman in Scotland to rack up a £1000 bill. These older handsets are sometimes converting the emojis into multimedia messages and charging around 40p per message for them, and some interpreted users making their own emoticons out of commas, brackets etc. as MMS too.
Operators – like EE – are saying that it's the manufacturers faults, whereas manufacturers are saying operators aren't making it clear to customers when they sign up what they will and won't be charged for. Apparently messages that are being sent to multiple people can also be charged extra, and some apps that integrate with contact lists (e.g. Facebook) might also be charged as MMS, so make sure you know exactly what you're sending! They recommend being wary of sending emojis and pictures, and to disable the integration between your contact list and apps like Facebook.
#TwitterSucks
With great power, comes great responsibility, and although Twitter has given freedom of speech to everyone (anyone remember the hilarious response to Farage's comments that was '#thingsthatarenotmosques'?) the price is that people with less nice things to say get a platform too. The CEO of Twitter has admitted in a leaked email that Twitter is failing to deal with trolls and online abuse, causing it to lose some core users. Celebrities are an obvious target for trolls and cretins, but almost anyone can come under fire for just about anything.
In his memo to staff, Costolo wrote: "We suck at dealing with abuse and trolls on the platform and we've sucked at it for years." He goes on to promise to improve the situation over the coming months, with better controls and improvements to the way people can report abuse.
Forget 50 Shades of Grey, 50 Shades of Bricks is the movie I want to see!
What have you seen this week that's worth sharing?
Have a great weekend!