Increasing Your Google Shopping ROI: A Guide For e-tailers
In a world where online shopping is increasingly appealing (particularly when compared to actually leaving the house), it's important that companies are not only using the right methods, but using them effectively. In this blog, Oliver Lees of Space 48 – a company specialising in ecommerce, running Google Shopping campaigns for a number of major retailers – discusses how e-tailers can maximise the effectiveness of their use of Google Shopping and thereby increase their return on investment (ROI).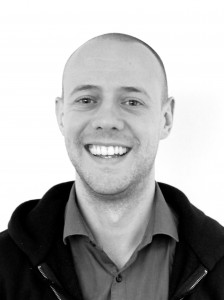 Google Shopping is one of the biggest revenue-generating tools for many e-tailers, with some generating large percentages of their total revenue from it. Therefore, by advertising on Google Shopping and encouraging people to click through to their website, Google Shopping becomes an essential part of their strategies.
However, Google has recently made changes to how Shopping works. This, in turn, has meant many businesses have had to adapt their strategies. For those who have done this well, it has led to them seeing a higher ROI. Some haven't adapted well though, and so their revenues have gone down dramatically.
Google Shopping explained
Google Shopping gives ecommerce businesses an extra way of selling their products through the world's biggest and best-known search engine.
Essentially, when someone searches for a specific product or type of product on Google (e.g. 'Armani suit' or 'suits'), Google Shopping results relevant to that search are then displayed as sponsored links at the top or to the side of the organic results page.
In addition, if a user accesses Google Shopping from the top bar on Google search engine results pages (SERPs), more detailed adverts, which can be organised by price, brand and size, are also displayed.
How Google Shopping works
Google Shopping has massive potential for e-tailers, and in some cases can actually be the largest sales channel for the business. Through this platform, e-tailers can reach a huge market and gain traffic that is relevant to their site.
Google Shopping is created from an e-tailer's Google Merchant Center feed. These are then amended and managed through Google AdWords. When a consumer clicks on an ad generated from the Google Shopping activity, the e-tailer then pays Google on a pay-per-click (PPC) basis.
How the Google Shopping update changed the platform
Google altered Shopping's algorithm in September last year.
The most notable update has been that businesses can now be more precise in their spending on individual products. Granularity is also a key component of PPC in ecommerce, offering increased control.
What more can I get from Google Shopping now?
The updated AdWords platform now means individual bid amounts can be set for specific products or product categories rather than the uniform approach previously used. This gives more control, and means you now know exactly where the marketing budget is going.
How it works in practice
As a real-world example, one of our client's average order value is roughly £80. When we took advantage of the changes to Google Shopping, their acquisition cost fell by 29 per cent to £12 per sale. If we scale this up and say they were generating around 1,000 sales per month through Google Shopping, they're effectively saving £5,000 per month as it costs them £5 less to make each sale now.
For clients who have even bigger sales volumes, the savings are even greater. Therefore, the effect on the profit margin can make a big difference to the company's bottom line, and can mean companies have a significantly bigger budget to plough back into the business.
What's next then?
Businesses should log into their AdWords account immediately and start reviewing their shopping campaigns. If they haven't added granularity yet, they should do straight away, as they're potentially missing out on a better profit margin each time they make a sale. Furthermore, they should be manually setting prices for every product individually. If this isn't possible, they should at least set prices for each product type.
Although it can be a very time-consuming process, the benefits going forward are worth it, no matter how big or small the business is.
To help with this, Google has published blog posts and videos online to educate retailers about the changes. For anyone looking to learn more, they are well worth a look.
To get the most out of granularity though, we'd recommended bringing in a specialist agency. They can recommend the best changes to make for your specific business and range of products, and most will also make the changes for you alongside a highly efficient Google Shopping campaign.
Oliver Lees is digital marketing manager at Warrington-based, award winning e-commerce digital marketing agency, and Magento Gold partner, Space 48. For more information, please contact Oliver on 01925 393510 or oliver@space48.com.
Space 48 is also hosting an event at UKFast this Wednesday 4th Feb 12:30-6pm, offering advice to increase your web conversions in the year ahead. It's going to be a fantastic day – for more information, please take a look at our website or to book a ticket call 0161 215 3857.