FRIDAYS AT UKFAST – 30th Jan
You've survived the first month of 2015 – congratulations! For many of you it will also be payday, in which case double congratulations! To celebrate, we're talking the price of cyber safety, Facebook's crash, how to hack a drone, and the new Linux flaw – GHOST.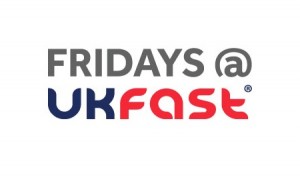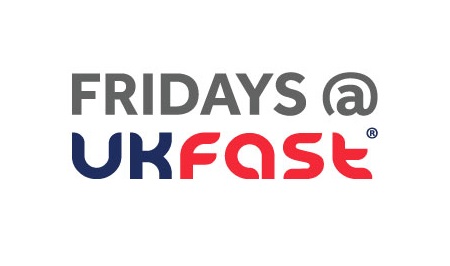 Chip 'n' skin
In a move that's either pure tech genius, or a horrifying glimpse into our future, a high-tech office block in Sweden has started implanting chips in workers to allow them access to the building and use of the printer. Employees trialling the tech have a RFID (radio-frequency identification) chip, which is about the same size as a grain of rice, implanted into their hand; and they're going to offer it to the other 700 people in the building too, dangling incentives like the potential to pay with it in the café in future too.
The tech is being brought in by a Swedish bio-hacking group, who've described it as 'intuitive': "We already interact with technology all the time… Today it's a bit messy – we need pin codes and passwords. Wouldn't it be easy to just touch with your hand?".  Having said that, apparently it's actually kind of uncomfortable and awkward trying to use it, and many employees are even more uncomfortable with the idea itself. The company behind it say that they also want to use it in order to help understand the tech before chipping becomes common with bigger corps.
Gmoney
Gmail users can now attach money to emails and send it to anyone (even non-Gmailers). It's like attaching a regular doc but the paperclip attachment icon will have a £ sign, and you can then specify how much dolla you want to send. You can also use it to request money too, which is kinda brilliant – a new way to chase up debts maybe; on the flipside, it could also be kind of scary if a hacker got into an account and started requesting money from contacts.
Users will first need to set up a Google Wallet account, which you'd link a credit or debit card to, and once funds are in the Wallet, you can keep them there (to spend on Google Play etc.) or move them into your bank. It's been available in the US for a while but will now be an option in the UK for all Gmail users over 18.
Searching for better profits
Google's earnings have fallen short of targets for the fifth quarter in a row, as it was expected to report a net income of $7.12 per share, but ended up 20 cents short of that goal with $6.88 per share on revenue of $18bn. It's an increase of 15 per cent on the same period in 2013 but still way short. This follows a disappointing year for the search company, especially after pulling Google Glass from the market earlier this month. Having said that 2015 may be its year, with lots of new tech on the way, including Word Lens, its new translation platform, a potential move into the US wireless phone market and the new and improved Google Wallet.
Amazon – on the other hand – reported a profit of $214m, its largest ever profit in a single quarter, which basically means earnings per share of $0.45, more than double the amount analysts had been looking for.
Too much terror
In recent years the move to digital has been worldwide, and somtimes – especially when used for terrorist purposes – a cause for concern. And what's making things even more complicated is the sheer volume of digital content; for example, YouTube is saying that because of the amount of videos that get uploaded to the site every day, searching for all terror related content would be like 'vetting a phone call before it's been made'.
About 300 hours of material is uploaded to YouTube every minute, so although they have clear policies that forbid hate speech, incitement to violence and graphic violence, there's just no way to catch all of the bad stuff. The site says that it relies on users flagging content, and then a human will review the video; there are also community groups that help out on a larger scale.
Science meets music: this is pretty cool, and apparently all real.
What have you seen this week that's worth sharing?
Have a good one!