The Lesser Of Two Evils
This morning there were probably a fair few Facebook and Instagram addicts staring blankly into space, thumbs twitching and mentally typing out status updates, after a number of social media sites went down – Facebook, Tinder, Instagram, AOL Instant Messenger, and Hipchat included. And, although clearly we should be able to cope without stalking our exes and uploading selfies for fifty minutes first thing in the morning (there's a bleak insight into my life), what's more interesting is Facebook's reaction to the issue.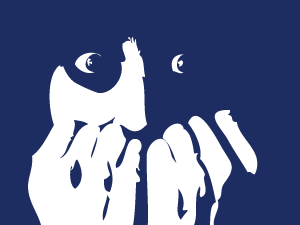 Facebook was very quick to insist that the downtime was due to an internal fault, a fact which some have regarded with scepticism (this is probably because the hacker group Lizard Squad – infamously linked to the recent Sony attacks – tweeted about the issues and were incorrectly blamed for the attacks by some).
To be fair, it does seem to have simply been an error, which can happen to anyone; but it's interesting that companies are now realising that it's worse to have been hacked than to be seen to have slipped up – even a company as in the spotlight as Facebook. And of course, being hacked is worse, but eighteen months ago they may not have had quite such a panicked glint in their eye at the thought of being among the first hacker casualties of the year.
But, after all of the mega-breaches of 2014, and as people become more aware of privacy and security issues, companies are realising how important it is to protect their customers' data (even though Facebook would probably sell its own Grandma's data to the devil), and the reputational damage a breach can do; as it is, they'll just have to deal with the fall-out in terms of a drop in referral traffic instead.
It's also completely true that – especially when introducing a change affecting configuration systems (which is what they said happened) – things go wrong. That's a fact of tech and a fact of humans too. And luckily, humans can find humour in the face of adversity:
"I hope you all took advantage of the 35 second Facebook outage to Like a person in real life. #Faceboogeddon," said media analyst Arthur Goldstuck. Writer Alastair Coleman tweeted: "While Facebook was down, I nailed a picture of my breakfast to a tree outside our house. Seven people have knocked to say they liked it." (Thankfully Twitter was still functional!)
The failure affected the websites and their apps around the world, and even apps like Tinder that use the network just for login functionality. WhatsApp and a few other Facebook-owned services managed to stay functional though (and WhatsApp is generally pretty sound for things like end-to-end encryption too).
It does highlight again and again that anyone could potentially be the subject of an attack, and how important it is to keep your business as safe as you can online. What it also shows is how easily the digital house of cards can come tumbling down.
For information on our security solutions take a look at our website or give us a call on 0208 045 4945.