What's Getting You Out Of Bed?
When you wake up in the morning, what is it that motivates you to get out of bed, throw on some clothes like a normal human being, and go to work? I'm not a morning person, so for me it's basically the knowledge that if I keep on writing these blogs, a Pulitzer is only a matter of time. But, whatever your motivation, it's good to have one, and – as today is Employee Motivation Day – it's also important for businesses to ensure that their employees are happy and motivated too, otherwise we're probably all just going to go back to bed to watch Catfish and eat cereal straight out of the box.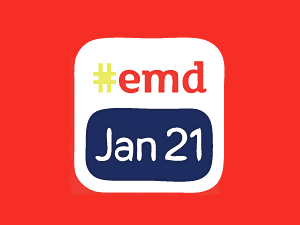 Argos for Business has named today the first Employee Motivation Day, and whilst it might sound like a load of marketing voodoo, it's actually not a bad idea (don't worry, the Kool-Aid is still where I left it…). Every day we get up and go to work – even on days we don't feel like it. Hopefully what motivates us to do this apparent insanity is because we enjoy our jobs, and work in fun, supportive environments. But there are lots of things that motivate us to go to work each day for a large portion of our lives – from the obvious (money) to the slightly less so (one of our engineer's joking not joking response was that UKFast keeps him in enough caffeine to satisfy his addiction).
The bottom line is, it's good to have motivations that come from within – like love of the job, wanting to see your colleagues etc. – but businesses should be doing everything they can to motivate their employees too, because it's kind of a proactive process; and because the UK economy loses loads of money every year from demotivated employees. Plus, employers often assume that because they're paying a wage everyone will come in at nine more excited than rabbits that have just chewed through a box of Duracell. Well you know what they say about assuming stuff… it's bad.
Employers listen up: research has shown that money generally isn't the best motivator – for some it undoubtedly is, but emotions are actually a better motivation; in fact, feeling valued by their boss is apparently the number one motivational factor. Employees – think about how you motivate yourself, and how your manager and team motivate you, and if they do a good job, this is an ace opportunity to say thank you!
And it's important to have happy employees, as our emotions actually affect our motivation and productivity – the emotional and cognitive parts of our brains are linked, so if you're happy it can improve performance and if you're not it can actively decrease productivity, decision making and memory. Encouraging employees to reflect on what they've achieved and what they want to achieve has also been shown to help, as well as fresh challenges, clear communication, mixing it up and making sure to encourage a good work-life balance!
Our training team – Aaron and Arlene – are at the heart of what motivates us at UKFast: they lead our induction week when we start, spur us on with training throughout our time here (they even gave us bacon at our last session), and generally win at life. Take a look at the video below for some of their comments about motivating in the workplace.
I'll leave you with comments from a few of my awesome co-workers on what motivates them at UKFast:
Emma (Comms): "What motivates me is the fact that I'm not micromanaged! I have a specific role within my team – who are a great bunch (which also helps) – and they trust that I know what I'm doing. Their belief in my abilities is a huge boost, and I enjoy working with them. If I worked with a team I had nothing in common with, this would be very demotivating."
Gosia (Sales): "The everyday motivation for me is knowing that I can help people, assist them, point them in the right direction and do my job well and someone out there will be pleased about the service they have received."
Terence (Linux): "What motivates me is helping colleagues with any issue they have and watching them gain in confidence & skill."
Leki (Film): "At lunchtime I get to go to the gym or nap. There are facilities to do either and no pressure to be seen to be doing one over the other. It's amazing!"
David (Linux): "The real motivation of most engineers is caffeine… But, otherwise, great set of staff which make the day much more enjoyable."