Get Some UKFast Events In Your Diary!
Today has been dubbed Blue Monday and I don't know about anyone else's day so far, but it seems determined to live up to its name. So, instead I would suggest turning the day around and find out about some great things you can do on other days of the year that don't make you want to do a cry and then hide in the loo. Business events can be a great way of learning something new, networking, and getting to visit UKFast's awesome office; so, if you want to do something fun whilst also boosting your business, then come along to one of these!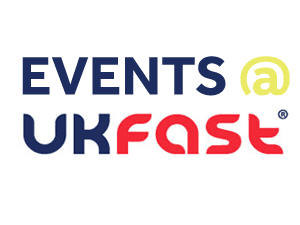 CAMERATA CONNECT
DATE: Thursday 22nd January
TIME: 6 – 8pm
VENUE: UKFast Auditorium
Following the success of Camerata Connect's launch event in June, UKFast is hosting the next exclusive drinks and networking evening featuring live music from the renowned Manchester Camerata Orchestra and electro pop duo Moongai.
CONVERSION RULES: INCREASE CONVERSIONS IN 2015 THROUGH PERSONALISATION, DATA AND ENGAGEMENT
DATE: Wednesday 4th February
TIME: 12.30 – 5pm
VENUE: UKFast Auditorium
Dive into the world of ecommerce and online trading at 'Conversion Rules'. Hear from four expert speakers who'll share their expertise – from getting the most out of your website to which metrics matter in website performance. Get the A-Z of increasing web conversions in 2015.
Plus next month's events include the Big Chip Roadshow (18th Feb) and Mobile Monday (23rd Feb) – keep an eye on the events page for more information!
Round tables
We've also got two round tables coming up – the first is on colocation this Wednesday 21st, with predicted security threats for 2015 next Wednesday 28th.
Round tables are a fantastic way to share your expertise and hobnob with other experts from the field, debating the hot topics of the day and expanding your own knowledge too! Plus, tech titles including CRN, IT Pro and The Register as well as mainstream media such as The Sunday Telegraph and the BBC have all picked up stories from our round table debates, and many panellists have gone on to supply guest blogs and work with us on more PR opportunities.
We run events and roundtables all year round, so even if these don't grab you, keep your peepers peeled for upcoming opportunities to get involved!
Call 0161 215 3857 or contact events@ukfast.co.uk for more information on the above events; to get involved with a round table contact information is available on our website.