FRIDAYS AT UKFAST – 16th Jan
TGIF, amirite?? It's been a full-on week, with WHOIS showing its support for Charlie Hebdo, and David Cameron making a bit of a security blunder in the tragedy's wake. We also had a great guest post on how to carry out a stress-free IT migration, and discovered what your Facebook 'like' history says about you. Have a great weekend!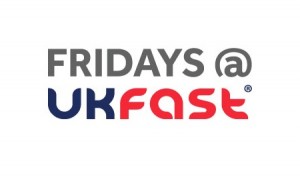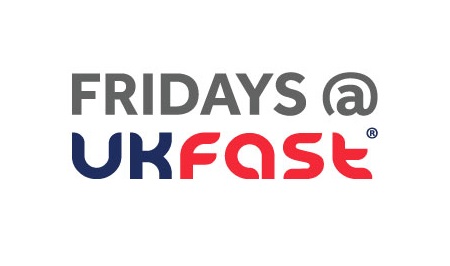 Playing at cyber war
The US and UK have begun transatlantic 'cyber war games'; which may sound like Cameron and Obama will be sat around playing a giant game of Battleships, but is meant to be helping us make sure we're prepared for attack (kinda like penetration testing on a global scale). Cameron and Obama began two days of talks last night, and with cyber-warfare at the top of their agenda, have decided to work together to simulate attacks; the first of which will be against the City of London and Wall Street's financial institutions.
The games are being done with the cooperation of the Bank of England and other financial-type places, with cyber-cells put together by the two leaders attacking them. The cells will also share information, and Cameron has said that by pooling resources the two countries can stay ahead of merging threats; and it's also thought he'll encourage Obama to put pressure on big internet names (like Facebook and Twitter) to cooperate more with intelligence agencies and help monitor the communications of terrorist suspects; something which is notoriously controversial, especially following his encryption announcements earlier in the week.
Goodbye to Glass (for now)
There are a few unhappy faces as Google has taken its Glass off the market. The search giant has decided to stop production of the device in its current incarnation, but is still 'committed to the idea of smart glasses'. The glasses are part of a wearable tech push but sadly – especially in the case of wearables that haven't quite cracked the fashion thing – they haven't yet taken off quite as hoped.
Glass was previously under Google X – Google's blue sky division – but will now be taken under Nest's wing, and is, presumably, going back to the drawing board. Because of the grand or so that many developers had dropped to get hold of the Glass tech – assuming it would probably pay off later down the line when it became mainstream – they aren't too happy about it though. Google hasn't given any specific ideas of when the new versions might come out.
Pension site
A pension site has buckled under high demand and a heck-tonne of traffic, following a new interest rate on bonds. Apparently the bonds, which pay an annual interest rate of 4% for people over 65, went on sale this week and the traffic flooding the sites caused them to crash almost immediately. This often happens with a high profile event – from Black Friday near Christmas to when Glastonbury tickets go on sale; which is why it's advisable to ensure that a site's infrastructure is as ready as it can be to deal with high traffic before all the glitter cannons go off before a sale or promotion.
Chancellor George Osborne said 26,000 bonds had been sold by Thursday afternoon, raking in a whopping £270m; but within an hour of the announcement of the sale, the NS&I site had problems. An error message popped up on the site early in the day and customers had problems getting hold of them on the phone. "We expect these bonds to be on sale for months not weeks and would like to reassure savers that there is no need to rush to invest. We would also encourage savers to apply online. This should be the quickest and easiest way to invest and will provide immediate assurance that an application has been received," said Jane Platt, chief executive of NS&I, as the start of sales was announced.
RIP iTunes Single of the Week
For anyone who used to enjoy discovering new music for free through the awesome  iTunes Single of the Week, Apple seems to have ended the decade-old promo without any kind of notice or warning. Each week the promotion would offer a free single from a range of artists and genres – often emerging musicians. It was a pretty great way of finding new music, and obviously was meant to help promote new musicians and encourage people to buy the rest of their album.
They've stopped the promo in some other countries too, as well as other giveaways like the 12 Days of Christmas. Some are saying Apple is getting too greedy and – especially after raising app prices recently – should keep the promotion. Others say that the public shouldn't be kicking off as it was a free bonus in the first place; and some say that the rise of streaming means that they actually can't afford to be giving it away. The free App of the Week is still being offered, and OS X upgrades are now free.
Redefining human self-interest: apparently we're all built to be kind (but some are built to be kinder than others)
What have you seen this week that's worth sharing?
Have a good one!