Migrating Your IT Infrastructure
Migrating your IT infrastructure is much like moving house. It's not a job that many people like doing and it becomes far too easy to keep putting it off, and telling yourself things are OK so why go through the hassle. That said, like moving house, a bit of forward planning and getting the right help can make the decision to move much easier; and things can quickly go from being just 'OK', to a situation that suits you much better and makes your life that bit easier. In this blog we will look at some of the reasons to migrate, what to consider before you move and the best ways in which to get the actual migration done. Thomas Langan of Incus Technologies shares his advice with us.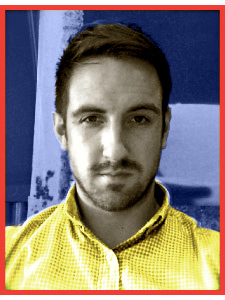 Why migrate?
There are a number of reasons why you might consider a migration. Some of them are more obvious than others but they are mostly dictated by two key factors: service and price.
You may have been with your existing provider for a number of years and generally things have been OK. Recently, however, you have started to notice a lack of innovation and the service you once received is on the wane. Network outages, poor support and a sense that the market is moving forward and leaving you behind with expensive, legacy equipment is starting to affect your ability to compete. This is when a migration to a reliable, innovative hosting company can have a positive effect on your business.
The other major driver for companies to consider is cost. Are you really getting good value for money by sticking with the same provider or keeping your tech in-house, just because it seems easier to do so? Innovative hosting providers are constantly improving their data centers and stable, reliable cloud-based hosting environments have served to instigate the Capex vs Opex argument further. Do you really need to heavily invest in expensive, often underutilized, onsite equipment, and watch as the value decreases before your eyes? Would the operating costs associated with having your own onsite data centre be better spent elsewhere in the business? These are some of the questions that may prompt a migration elsewhere.
Things to consider before you migrate
This is often a daunting task and people are unsure where to really begin. You may have decided that you need to change hosting provider but you just aren't quite sure how to go about it.
The first thing to do is to consolidate what you have. Take stock of all the systems and applications that may have built up over the years and map where they all sit and how they connect with each other. This is often easier said than done, so often it may be beneficial to get a third party to do this for you. Not only does it free up resources to deal with other tasks but also it gives a fresh perspective on your existing hosting setup. Once this has been done, you have a base line and, not only does it allow you to make decisions on your new hosting environment, it also allows you to streamline your existing environment to cut costs.
Once you know what you have and what you want to move, you can then start to think about compatibility and the best technologies to suit your business needs. Are all of your plugins up to date? Is your application better suited to a bare metal server or can it be tuned to work in the cloud? Are you running the latest version of your chosen operating system? Is PCI compliance a consideration? These kinds of questions will allow you to start planning the right destination environment.
The right hosting provider is key, so doing your research is vital. What did the previous provider lack and what do you need in terms of support and uptime from a hosting provider? Do their SLAs allow you to offer the best possible service and uptime to your own customers? One you have got the right environment at the right price with the right provider you can proceed with the migration.
The migration
Depending on the size and complexity of the migration you may need to prepare for some downtime or an interruption in service. This is why it is sometimes best to do this at the weekend or out of normal business hours. Do you have the in-house expertise to perform the migration? Can you afford to take away resources to perform the migration? Companies specialize in server migrations so again this is where consulting a third party can bring about some benefits. Allowing time for testing will allow for any issues to be resolved before you become live in your new environment.
Much like moving into your ideal home you are now in the perfect environment to start making long-term plans. Although there is quite a bit to consider, the effort that it takes to move will be outweighed by the risks of staying with a provider that just doesn't match your business needs and ambition. Migrating to a hosting provider that looks at the big picture, re-invests in its own people and resources, and cares about your business goals can have a massive, positive affect on your business.
Thomas Langan is the co-founder and director of Incus Technologies Ltd; a company that specialises in IT migrations and designing solutions for businesses with particular expertise in the startup and SMB market. Follow @incustech for the latest from the team!