FRIDAYS AT UKFAST – 9th Jan
It's the first full week back since New Year's and you've made it, so good work on that. It's been a pretty heavy one, with the one New Year's resolution you should keep, the importance of responsible disclosure, the Goldilocks' rules of data centres and how to become part of Mark Zuckerberg's reading group. Now, snuggle up and help yourself to a well-earned break – being back at work is HARD.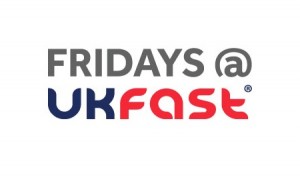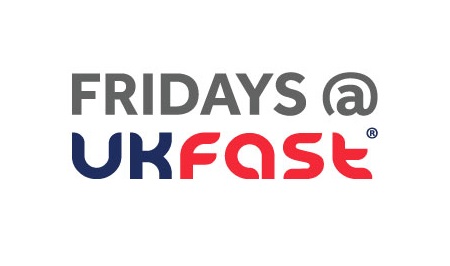 The surprising new conflict weapon
Forget physical warfare, apparently cyber-attacks are now the number one weapon used of countries in conflict, according to ViaSat. The company's UK chief Chris McIntosh said: "This is shown by the fact that Russia's alleged cyber-attack against Germany is supposedly in response to its continued support of the Ukrainian government".
The crack is that Ukraine's prime minister is basically blaming Russia for attacks on German websites; and the recent Sony/North Korea debacle has shown that even if people aren't sure whether countries are to blame, there's certainly fear that they could be. It's also been pointed out that people acting on behalf of governments can do as much damage as if the government launched the attack themselves. The online resources that are now available to individuals offer power on unbelievably large scales, but obviously it's not always used for good.
A growth kick for crowdfunding
Wanna get a project launched? Kickstarter may be the place to do it as the platform saw record growth last year. Kickstarter projects attracted $529m (£347m) of pledges from 3.3m people in 2014, according to the crowdfunding website's end-of-year roundup. 22, 252 projects got the funding they needed, and music and film/video were the most successful two areas.
Tech was the biggest winner in terms of dolla though, raising $125m over the year – all of which are record figures. As well as this, two thirds of the people giving money were new pledgers in 2014. Could these figures continue to rise in 2015?
Facebook's privacy hoax
Just when you think it's died down, someone on your newsfeed has to post something telling Facebook that they can't take their images and infringe their copyright. But what they don't realise is that this hoax has been around the block a few times now; and Facebook can do what they flipping well like with your data – it's all part of the service.
However, protecting your privacy is important, and something that people are becoming more aware of; so it's still important to know how much of your information is being bandied about. Read the small print (as much as you can stand) and if you're unhappy about it,best thing to do is totally deactivate your account.
App(le) prices to rise
Apple have announced a blanket increase in app prices across EU and Canada that went live this morning; however, if you live in Iceland it'll go down, and there will be a cryptic 'change' in Russia. The minimum price has gone from £0.69 to £0.79 (which may not sound like a lot but – especially in bleak January – every penny counts), and other price tiers have increased too.
This is all due to new VAT and foreign exchange rates; as of the start of this year, EU policy says VAT for digital products will be based on rates at the customer's location, rather than the company's. Other retailers like Amazon may also be affected; and whilst it may not be much, don't be surprised if the app you want is more expensive than you'd originally expected!
How to make a pop song, hilariously

What have you seen this week that's worth sharing?
Have a good weekend!