Wanna Join Zuckerberg's Book Club?
As Facebook's bid to take over the world continues, Zuckerberg has dubbed 2015 the year of books and started an online book club, which is set to be bigger than Oprah's. But is this a way of expanding Facebook's range and encouraging people to read, or simply another way for social media to take over our lives?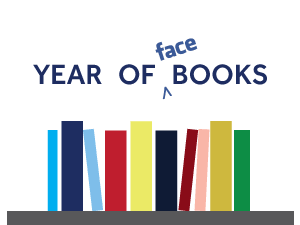 That's right – no more trekking to a café once a month with a hefty hardback and quietly getting drunk while everyone discusses a book you (let's be honest) probably didn't finish (I'd get in quickly and make a comment about the opening, if I were you); you can join Zuckerberg's book club from the comfort of your own, already open, Facebook tab. Every two weeks the Facebook book club will read and discuss a new text – starting with The End of Power by Moisés Naím. The aim – the page says – is to "emphasize learning about new cultures, beliefs, histories and technologies."
Users can comment on the page when they've read each book, and are encouraged to suggest books themselves. It looks like it could be a pretty popular forum as well; the page links to Amazon, where you can buy the book, and The End of Power has already sold out (Zuckerberg's page also has more fans than Oprah's, unsurprisingly, and it's well known that Oprah's recommendation is the Midas touch for any book).
Zuck apparently chose this as the first book because it's in line with his goals about connecting and empowering people, saying: "It's a book that explores how the world is shifting to give individual people more power that was traditionally only held by large governments, militaries and other organizations." The idea stemmed from Zuckerberg asking users to send him challenges for 2015 – he received around 50,000 suggestions and said many of them included reading. He's also looking at doing some more charity work.
And this is the benefit of a more connected world: we can use social media to explore and discuss other ways of life, and adding a large range of people to the conversation could be really interesting and informative when reading a book like this. Plus, encouraging reading is a great thing, and it's fostering a community around a shared interest which is pretty cool (and much better than the Facebook group some friends once started about fancying my dad).On the other hand, is this just all part of Facebook's plot to rule the world?
Some users aren't that impressed, saying that reading is firmly within the CEO's comfort zone (as a Harvard grad he's probably a pretty zippy reader already) and that he could be using his connections in better ways. For example, one comment (with over 1,200 likes) suggested: "Connect two people every month who would have never gotten a chance to meet. Help eliminate the burden of student debt on educated individuals that are stuck flipping burgers. Anything to connect your average Joe to a better and more connected life." It's also quite a short amount of time to read a book, especially if – like me – you already waste hours at a time on the site.
So, is it just that Zuckerberg wants to show off a bit and bring all of the things into Facebook's web? The site has already moved toward ecommerce – in July they launched a 'Buy' button – and seeing the influence the book choices have on spending in Amazon is useful information to Facebook anyway. It's also going to expand its video offering, saying it wants to be the new YouTube; not impossible, as since last June the site has averaged around 1bn video views a day!
So, if you like to read, and want to discuss books with more than the three people in your office who also enjoy reading, then this could be the place for you. But it's also probably good to be aware that the further down the Facebook rabbit hole we fall (spot the literary reference) the harder it will be for us to climb out.
For more info on the tech behind our solutions take a look at our website or give us a call on 0208 045 4945.