Why Research Before You Buy Online?
Whilst many of us are struggling to rouse ourselves from the post-Christmas food coma (it's so delicious and warm in here!) one Reddit user is on a mission – and it may be something you want to know about. He's accusing Currys PC World of a bait and switch scam which is currently unconfirmed; however, it's also a reminder (especially at this time of year!) that it never hurts to be an educated shopper, especially when it comes to something as tricky as tech!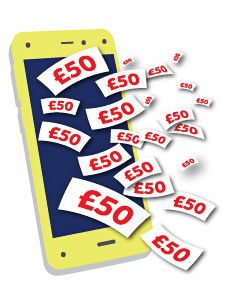 Reddit user iamnoss reserved a laptop at his local PC World at one price, then went in and was told that it was going to be an extra £35, to account for a USB stick containing the device's setup information (which he eventually paid £10 for). He also went to PC World Derby later in the week where they tried to do the same thing, dropping the price to £25 when he said he'd had the same problem before.
Several other people in the thread have reported similar situations, and it's unlikely to be confined to just PC World. Some replies on the thread are from ex-PC World employees who say this may be a laptop that was 'pre-loaded' to save time (which they would normally charge extra for) but the store had run out of ones without the pre-load.
One possibility is that it actually is a bait and switch scam, which is basically where companies advertise products for one price online, then when you go into the store you're offered it at a different price (in the UK these kinds of shenanigans are illegal under the Consumer Protection from Unfair Trading Regulations 2008 law).
If it's not bait and switch, it's almost certainly down to (often unneeded) "knowhow" fees – which is basically a setup fee, where a store charges you to turn on the device and check it's working, and for installing apps etc. Some users may want this, but in this instance the kicker is that the service is advertised as optional on the company's website.
It's currently one of the most read posts on the forum, and there are a lot of comments on it; one big thing it's thrown up is that the author says the USB seems to just contain backups of the laptop's files, which a backup partition would probably contain anyway.
Which? are investigating, but ultimately – in any retail situation, but especially in the tech world where lots of confusing terms may be thrown about – the best advice is to make sure you know the original cost of an online reserved product before you go to pay for it, to check it against other retailers in advance, and to probe a little deeper if a store tries to sell you extras; otherwise you may end up paying a high price for a simple lack of knowledge!
For more information on the tech behind your solution take a look at our website or give us a call on 0208 045 4945.