FRIDAYS AT UKFAST – 19th Dec
We've made it – it's the last Friday before Xmas and (amidst the blind panic I'm currently feeling about the gift situation right now) I'm sure many of  you will be pretty excited about finishing (or being nearly finished) with work! So, have a quick roundup of the week's news and – if this is your last day in the office – have a great Christmas! This week we've looked at the drone problem, the internet becoming less free, our data security round table and Uber getting their giving on for Xmas.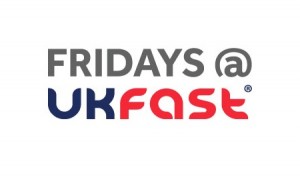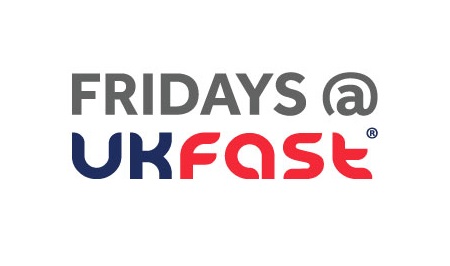 Plus today is extra special as we've had the initial results in for Mission Christmas, Key 103's charity campaign that we've been involved with; and we're made up because at this point it's raised £1,610,484.40 – and donations are still coming in! – which means that Manchester has given toys to 36,000 kids this Christmas!
At this point last year the campaign had raised £1,070,000 and the final figure came in at £1.3m, so we've already smashed the target and hopefully it'll keep on growing! Thanks to everyone who's helped spread some festive cheer across the city!
Military tech
In a very 'futuristic' horror film kinda way, military tech is stepping up a level. China's built a long range heat ray and now Russia is getting in on the action, with plans for a nuclear sub that will have on board battle robots and underwater drones. Which, quite frankly, just sounds terrifying.
The idea behind the drones is that a sub would be able to ditch a drone which would stay still while the submarine swims away, making it look like they were still there. The crews will also be relatively small as they're getting in on the automation action. Is this the next gen of warfare?
Do you really want to upload that??
Fed up with awful drunk pics of you appearing on FB? The social media machine is planning on releasing a digital assistant that will double check with you before you post a potentially embarrassing picture of yourself. Image recognition tech would be used to tell the difference between pics of drunk and sober you, and double check that you're happy with the world seeing you bleary eyed and trying to 'subtly' hop over a fence. Slightly creepy, but potentially pretty handy.
Artificial intelligence is becoming more popular with companies like Facebook to analyse your posts, throw content your way – it already uses 'deep learning' tech to suggest tags for photos. FB's AI guys say that it could have some helpful uses in the future, like alerting you when someone you don't know uploads a pic of you to the site.
Prime time delivery
Amazon's tempting Prime users with the promise of a free two-hour delivery service in Manhattan, which it'll roll it out to more cities next year. Prime Now offers two-hour delivery times between 6am and midnight seven days a week, or you can pay $7.99 to get your order in just 60 minutes; and you can track your order through Amazon's smartphone app.
Us Brits aren't being totally left out though. Last month the company began a same-day collection service for Prime customers called Pass My Parcel, which uses a network of 500 newsagents and convenience stores. Prime membership costs £79 a year in Britain and $99 a year in the US.
IT pros interviewed more times than any other sector
Although working in IT will probs give you lots of advantages, apparently you also have to go through more interviews than any other sector. The UK average for having more than one interview before landing a job is 35%, whereas IT profesionals are at 60%. One theory is that it's because people working in IT are expected to have a wider range of skills.
If you're an IT-er and want to learn from common mistakes, 48% of IT interviewees admit their mind had gone blank during interviews, compared with the UK average of 41%. More than a quarter didn't prep well enough (rookie error), compared with the UK average of 21%; and 18% of IT workers say they committed the crime of being late for an interview, whereas the average is 9%. 12% also said they have dressed inappropriately for an interview before, compared with the UK average of 5%. Obviously these are all putting you on a back foot anyway, and could even contribute to why they end up having to interview more.
Just yes, to all of this
What have you seen this week that's worth sharing?