Surfing In Murky Waters
The year's drawing to a close and the results are in – and I'm not going to lie to you, it doesn't look too good. According to a report by the World Wide Web Foundation the internet is becoming less free and more unequal; which is pretty much the exact opposite way to how we would want it! So, as we wave goodbye to 2014, how can we make sure that we're surfing clearer waters in the year ahead?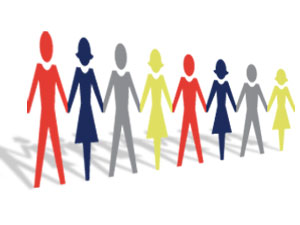 The report is showing some worrying stats at the end of the year, such as the assertion that apparently us web users are at increasing risk from government surveillance: in over 84% of countries the laws preventing mass surveillance are non-existent or pretty shabby, which is up from 63% last year. Online censorship is also on the rise according to the report, shooting up 6% from last year to 38% of the countries studied; which Sir Tim Berners-Lee wasn't too amused about either, saying net access should be a basic human right.
The index ranked countries around the world in terms of:
universal access
relevant content and use
freedom and openness
empowerment
Four of the top five were Scandinavian: Denmark took first place, with Finland second and Norway third. We slipped in at fourth place, followed by Sweden. The UK's stats were: universal access at 87.97%, relevant content 96.56, freedom and openness 95.07, and empowerment 86.55.
Other highlights include:
74% of countries either lack clear and effective net neutrality rules and/or show evidence of traffic discrimination
62% of countries report that the web plays a major role in sparking social or political action
74% of countries are not doing enough to stop online harassment of women
It shows that there is still a massive divide though, and – if knowledge is power – in this day and age the internet is an extremely powerful tool. Anne Jellema, chief executive of the World Wide Web Foundation, and the lead author of the report said: "Extreme disparities between rich and poor have been rightly identified as the defining challenge of our age, and we need to use technology to fight inequality, not increase it."
Having internet access can help change this. Sir Tim said: "It's time to recognise the internet as a basic human right. That means guaranteeing affordable access for all, ensuring internet packets are delivered without commercial or political discrimination, and protecting the privacy and freedom of web users regardless of where they live."
The World Wide Web Foundation is calling on policy makers to introduce better measures to fight all of this, including:
Accelerate progress towards universal access by increasing number of affordable net services
Prevent price discrimination in internet traffic by treating the internet like any other public utility
Invest in high-quality public education to make sure that no-one is left behind with technological progress
Use the web to increase government transparency and protect freedoms of speech and privacy
Invest more to overcome key barriers in health, education, agriculture and gender equality
The report also found that "true net neutrality remains a rarity", which is worrying. Net neutrality is against the proposal that certain websites should be allowed to pay ISPs for 'fast lanes', and get faster data speeds, essentially prioritising their service over competitors; and even Obama has recently said he backs net neutrality and an 'open internet'. Berners-Lee also backs the concept, saying that net neutrality is essential to readjusting the balance of power and wealth in an "increasingly unequal world".
It's nearly the end of 2014 and the way things are going doesn't look good; let's make sure that things change for the better in 2015!
To find out about the tech behind your solution take a look at our website or give us a call on 0208 045 4945.