The Dr(One) That Got Away
It's probably every flight passenger's nightmare to look out of their plane window and see something on the wing, but you tell yourself it will never happen. Right? Well, despite there being some fairly strict rules about drone flight, seems that some little tinker has come all up in an airplane's grill and was flying just 20ft away from it. As it was trying to land. I'm not amused.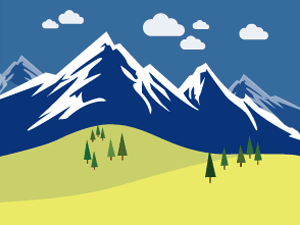 At the moment, recreational drones basically have the stipulation that they should only be flown where their pilot can see them, at an altitude no higher than 400ft and nowhere near airports. The drone in this particular incident went and broke all the rules.
The investigators' report has now confirmed that it was a drone that was hovering near a commercial plane trying to land at Heathrow in July. Apparently the airbus was flying at 700ft when the pilot saw a little black box near the wing, which is – obviously – ridiculously dangerous. "It was a distraction during a critical phase of flight," the report said. Luckily it didn't hit the plane, which landed safely, but obviously it could've easily been a different story.
The UK Airprox (aircraft proximity) Board (UKAB) hasn't been able to find out who the drone belonged to, and some are saying – from the number of near misses – that the FAA can't control drone hobbyists enough.
A Heathrow spokesman said the "unauthorised use of unmanned aerial vehicles in proximity to an airfield is both irresponsible and illegal" and that Heathrow pursued prosecution for violation of airspace.
In October a drone was flown over Manchester City's home game with Tottenham Hotspur and the man suspected of it was also taken in; and the more that drones are used, the riskier it's going to get. A couple of months ago the University of Birmingham Policy Commission Report said that the use of drones in the UK will rise over the next 20 years, raising "significant safety, security, and privacy concerns".
Pilots association Balpa also says the public must be protected against remotely-controlled drones sharing airspace with regular aircraft – the call came after a bunch of incidents that raised concerns involving drones. Apparently some manufacturers are already building systems into their recreational drones that prevent them from breaching the FAA's 400-foot ceiling or getting too close to airports; and commercial drones are still tightly regulated, with some delivery companies angling to bring them in.
Drones hold lots of possibilities, but it's important to use them safely, especially as we're still getting to grips with how people are using them, and their overall potential!
To find out about the tech behind your solution take a look at our website or give us a call on 0208 045 4945.