FRIDAYS AT UKFAST – 12th Dec
S'been a long old week – luckily it's done now. Shh, yes, you did it. We've tackled typosquatters and Ofcom's connectivity report, plus the battle of the social media giants. Now it's time to go and wrap yourself up in your duvet like a burrito of happiness and get some rest.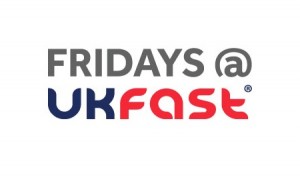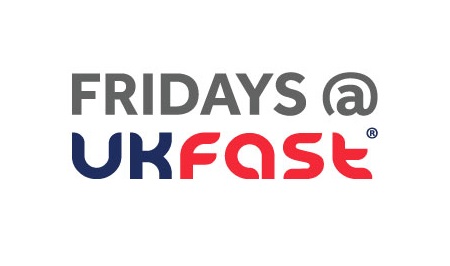 3D posting
Catching up with all the cool kids, the Royal Mail is going to start offering to 3D print and ship from a delivery office. A 3D printing company is going to install printers into the New Cavendish London office which will do custom designs and ready-to-print objects. They can order online or collect from the delivery office.
Because 3D printers are really still too expensive for home use – £1,000ish + filaments needed for printing – it's at least 5 years before they'll be incorporated into general life, but this would introduce people to the tech. It's mostly a way to see what kind of demand there is for the service, which they could then roll out across the country.
Trawling the Dark Net
GCHQ – along with other intelligence experts and organised crime specialists – want to join forces to help eliminate child abuse images on the 'dark net'. David Cameron has said they want to hunt people perpetrating this kind of problem with the same force as they would terrorists, and that the new unit will be able to analyse massive volumes of images. This came out during the We Protect Children Online Summit in London and went into detail about cracking down on the abuse of children online, and removing any grey areas about it.
Reps from more than 50 countries, 23 leading technology companies and nine NGOs were at the summit and Cameron said they would sign a "landmark agreement" which "amounts to nothing less than a global war against online child abuse". He said a new "global child protection fund" would be set up, with the UK the first and "most major" donor – paying £50m over the next five years. He outlined what other tech giants are doing – including Google, which has now blocked access to images and videos of abuse for searches in 40 languages.
A smart way to feel good
And no, it's not drugs or NSFW – it's a piece of tech. A new way of boosting your mood and calming you down after a hard day is coming, in the form of a headset that uses electrodes to make you feel good. Apparently the calming effect is similar to how you feel after an alcoholic drink, and the energising effect rivals a good cuppa joe. Thync is coming from a Silicon Valley startup and should be going on sale in 2015. The company thinks it'll help people unwind after work or get the boost of caffeine without the coffee.
A low current goes into your head through electrodes that targets a specific area and changes the activity of the neurons there. A session is about 10 mins and lasts around 45 and is controlled via smartphone, although unfortunately it doesn't work for about a third of people. The real worry would be what putting the current on the wrong area could do though.
The other side to the Spotify debate
Taylor Swift has totally shunned Spotify, and many other singers have come out saying it pays them an upsettingly low amount for their tunes (Spotify's royalty rates average $0.007 (£0.0045) per play); but now Ed Sheeran has said that his popularity on the site has allowed him to play three sold out gigs at Wembley. "My music has been streamed 860 million times, which means that it's getting out to people," he said. "For me, Spotify is not even a necessary evil. It helps me do what I want to do." He also said it was the labels keeping the money from streaming because they were paid less, which is why the artists saw less dolla themselves.
Tips for not being the worst at social media
What have you seen this week that's worth sharing?
Have a good weekend!