Welcome To Social Media Thunderdome 2014
As the year draws to a close, it's time to grab a mug of mulled cider (or a Lemsip, if you're feeling like I am right now), and cast a beady eye back over the big social media picture from the last 12 months. Earlier this year, one of our lovely clients predicted that pictures would be where it's at this year, and as 2k14 draws to a close, it seems that they were right, with Instagram now more popular than Twitter. And – while you check out the trends over the last year – this may not be a bad time to start planning for the year ahead either…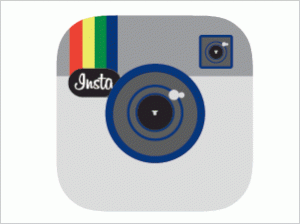 There are a few clear trends popping up from 2014; but it's not Obama or the Ebola crisis taking the lead – The World Cup and One Direction dominated Twitter over the last year (which is fairly similar to 2013). According to Twitter's stats, six of the top 10 most mentioned tweets were about matches at the tournament; and 1D singer Harry Styles's tweet celebrating the band's fourth anniversary was the most retweeted, with more than 359,000 RTs.
On a slightly more serious note, the disappearance of Malaysia Airlines flight MH370 back in March was the most talked about event by UK users in 2014. And 2014 is 'the year of the selfie' according to Twitter, with stats showing users had mentioned the word 92 million times worldwide.
But the real rising star of the year is Instagram, which has gone up 50% in just nine months to a whopping 300m users, leaving the little blue birdy in the dust with a 'mere' 284m. The question is, is Instagram popular because it's the exciting, shiny new toy or because there's more value in it?
Well, nothing's really a given in this fast-paced world; however, a platform based on visuals is probably always going to fare well – visuals stick in the mind more, and we live in a world with a very short attention span. Visual – especially video – is also one of the most popular areas of social media at the moment. They're easier to share for a start; although obviously sharing a picture for the sake of it – if it's not appropriate for your business or doesn't tie in with your message – could be worse than not sharing at all (and, as trends can change, brands also need to use what works best for them and not get swept up in the latest fad too easily).
Seeing as FB has been focusing on building videos into its newsfeed, and Twitter on the Vine aspect of its service, it's not surprising then that a product already focusing on those things might do well. Plus, Instagram is doing everything it can to make sure it has the best of everything. Twitter brought out the Vine app, Instagram introduced a video-sharing feature of its own; WhatsApp and Snapchat do instant messaging – guess who else does too now. It's also going to introduce verified accounts with the lil blue ticks like Twitter and FB, to help get rid of spam accounts soon; and it's all working – on average Instagram users interact 18 times the rate they do on Facebook according to report by research firm L2.
Whilst Twitter is probably talked about more in the news – and with hashtags etc., it seems to have its finger on the pulse – trends can change (as Twitter well knows – it's made a living from it). Instagram is trying to do that too now, hinting at introducing a way to incorporate more current events into the system. Co-founder Kevin Systrom said: "What we need to do is figure out how to take the fact that everyone's contributing in the world and broadcast that more globally. If you're interested in what's happening at the World Cup, you can peer in, see the football players and see what they're thinking and doing before they go onto the field. Those are the types of things that I want to enable over the next year."
What do you think – what's going to be the next big trend of 2015?
For more info on the tech that will be taking your solution into 2015, take a look at our website or give us a call on 0208 045 4945.