Get On Board With Apprentice-Ships
Last Thursday some of our lovely UKFasters were invited onto the HMS St Albans on the Thames in London. Who would be mad enough to let our crazy team onto a serving warship? The National Apprenticeship Service (yep, they were the ones!) wanted to celebrate 100 years of apprentices; and as UKFast is a top 100 Apprenticeship employer we were invited as a key ambassador. This came hot on the heels of our parliamentary visit, and we want to help other businesses get involved too, so read on, and watch this space!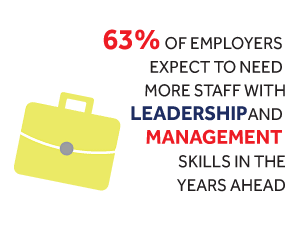 Last week our director of training and education, Aaron Saxton, and MD Jonathan Bowers went to HMS St Albans for the centenary Made by Apprentices 1914-2014 event. The National Apprenticeship Service is the big cheese of the apprenticeship world, coordinating all aspects of the programme in England. They break advice down between small and medium-sized, and large businesses, offering all the tools you need to get started. Nick Boles, Minister of State for Skills was the key speaker at the event, discussing how apprentices have helped develop a skilled workforce in the last 100 years and their role in the economy and the future (hint: it's a BIG one!).
The army has 18,000 apprentices and are country leaders in apprenticeships, which explains the ship. They're pretty awesome at it too, so the government wants to make higher apprenticeships available to more businesses. It's asked the Skills Funding Agency to support 20,000 higher apprenticeships by July 2015; and they're planning on doing this by an additional £40m to fund places up 'til July 2015, and an extra £20m to fund the higher educational side to the end of March 2016.
Why are apprenticeships all kinds of awesome?
Higher apprenticeships combine on the job training – experience that employers often desire but is hard for prospective employees to get – and studying for higher level qualifications so that the workforce has the best mix of skills.
You can get an apprenticeship at foundation degree level, bachelor's and soon at a master's degree level in some sectors; and they range across 47 higher apprenticeships from aerospace to creative and digital media.
You normally need level 3 entry qualifications e.g. A-levels, advanced level diploma, NVQ level 3 or an advanced apprenticeship. A study by ICM Research found employers in England rate qualified higher apprentices as 25% more employable than peeps who've come through another route.
What benefits would having an apprentice bring to my business?
Meet the unique needs of your business – they can learn the exact needs of your business
Recruit from a larger talent pool
Increase your productivity – keeps you up to date with the latest techniques and technology
Fills your higher level skills gap – by tailoring learning and culture to your workplace
Clear progression routes – craft to technician to professional, mapped through intermediate, advanced and higher apprenticeships
Attract higher calibre people working in your team – help develop a more committed and motivated workforce
Develop existing teams – working with apprentices and mentoring
Train the way your business works – here at UKFast our apprentices move into their roles as fully fledged engineers after just 12 months
Money talks: If you employ an apprentice, on average the productivity within your business can increase on average by £214 a week and employers who have not taken on an apprentice in the last year might even be able to get their hands on a £1,500 grant.
Obviously there are loads of benefits for the apprentices too – letting young people (youths!) earn while they learn (instead of student debt they have a wage!), getting great experience whilst also grabbing qualifications. There's opportunity, progression, and it's a great alternative to uni, which is the path that schools often promote.
How do I employ apprentices?
Decide what your requirements are and drive recruitment through the free apprenticeship vacancies service 08000 150 600
Deliver the apprenticeship, working with a training organisation to reduce the stress
Develop your apprentices and enter them into awards and competitions
Find out more about our apprenticeship scheme!