FRIDAYS AT UKFAST – 28th Nov
Take heart, intrepid shoppers – it may be Black Friday but that doesn't mean that your mood has to be black! Take a break from brawling in the shops to catch up with how many businesses are getting involved in the Internet of Things, our Raspberry Pi Challenge day, how to avoid internal threats, and what you need to know about for Windows Server 2003 end of life. Happy FriYAY!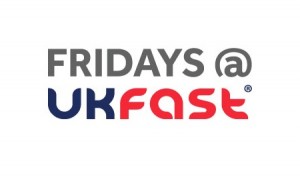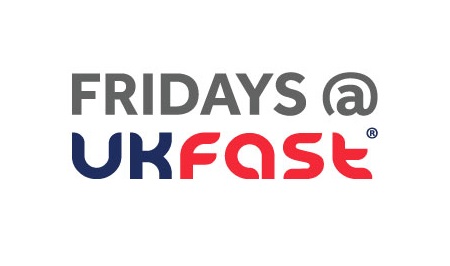 The Syrian Electronic Army pops up
Yesterday the Syrian Electronic Army took control of the Gigya comment platform, causing a whole lotta havoc by getting popups to appear telling people they've been hacked; this happened when they tried to get onto the affected sites of Gigya's customers – mostly news and entertainment sites, including the National Geographic site, the Independent, and OK magazine.
They probably did this by messing with the site's DNS, which means that the site itself was not hacked and the data probably wasn't in danger – they were likely redirecting traffic to the pop up and an image they had put up. The Syrian Electronic Army is a pro-Assad hacking group and they tweeted "Happy thanks giving [sic], hope you didn't miss us! The press: please don't pretend #ISIS are civilians. #SEA".
The blackest day, the cheapest gifts
As you may have been aware (from the shouts coming from your nearest retailer), today is Black Friday – which makes Monday, Cyber Monday. Black Friday is a day to get you started on your festive shopping with a whole heap of pre-xmas discounts (although according to almost everyone I know, they've apparently already bought most of their presents already, whereas I have bought not a bean yet!); Cyber Monday is the digi equivalent of this, specifically for discounted electronics.
And it's worth capitalising on. In the US last year (where both days originated), Cyber Monday sales generated around $2bn and it's only getting more popular; us Brits spent £600m, so we are fast catching up. If you're a business, you might be interested to know that tablets accounted for 20% of the total and smartphones were at 13%. If you're a consumer looking for that perfect, discounted tech piece, there are lots of ways you can capitalise on Cyber Monday, including looking at third party and affiliate sites for additional vouchers, shopping around, and using stores that provide free shipping to get rock bottom dolla!
Detangling privacy policies
Social media sites including Twitter and Facey-B have been told to make their data collection policies more transparent – and about time too, as sifting through one of their policies can feel like a blackhole of time and joy. But now a report by the Commons Science and Technology Select Committee says the Ts&Cs are way too long and complicated (which is how people end up signing away their firstborn and the like). Apparently reading these kinds of droning, ridiculously long docs has been compared to 'engaging with Shakespeare', and that guy didn't know the meaning of the words 'Come on, I've got work to do and a life to lead!'
FB and Twitter have both made steps towards making it clearer (a notification from one linking to clearer outlines, and a blog from the other explaining its data collection, advertisers and how you can opt out). So, as the whereabouts and privacy of users' data becomes increasingly scrutinized, and those in charge realise that they need to regulate sites better, hopefully we can look forward to much more straightforward docs and a lot more time on our hands!
Searching for a way to relax Google's grip
In an attempt to break up Google's dominance in Europe, the European Parliament is trying to set tougher regulation for the search giant. The idea is to try and separate the search part of the biz from the advertising and other businesses, by asking the European Comission "to prevent any abuse in the marketing of interlinked services by operators of search engines" and "to consider proposals with the aim of unbundling search engines from other commercial services" in the longer term.
However, it has since been said that this was just one of several options discussed, and that they aren't specifically against Google, just certain businesses dominating so entirely. To be fair, Google currently holds 90% of the EU search market which is a lot of power! The resolution also wants member states to "put an end to roaming charges inside the EU, provide more legal certainty as regards net neutrality and improve consumer protection".
I WANT THIS DOG
What have you seen this week that's worth sharing?
Have a good weekend!