A Beta Future For Tech
Exams. They suck. But luckily there are intrepid people out there who are willing to help improve the current methods, and ensure that exams are asking the right questions at the right level to ensure people are getting the skillset they need. Even if that means volunteering to sit an exam. For anyone who has anything to do with Linux, the LPI (Linux Professional Institute) exams are probably pretty familiar. Recently some of our Linux lads sat the institute's BETA exam that enabled them to improve their processes, and help ensure that the people who are looking after your Linux-y things are properly certified!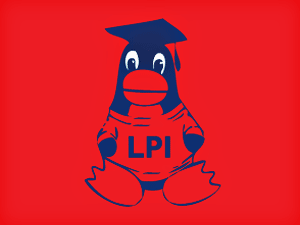 Ten of our lovely junior and enterprise-level engineers proved themselves "vital" to the future of open source software recently, by trialling the BETA version of the majorly revised Linux LPIC-1 exam. These selfless pioneers of the human condition (or maybe they just like exams!) were testing it for important things like consistency, ambiguity and accuracy, and then giving their feedback on the questions, available answers and conditions of the exam. Bill Quinn, CEO of the Linux Professional Institute (LPI) UK & Ireland, explains why this is so important and relevant:
"For the exams to be valuable they have to be relevant to the industry. Employers want to see people with a certification they can trust and that will deliver value to their business. That's why feedback is so important. If candidates don't appreciate or see any value in the exam, they're not going to use it."
He goes on to explain why UKFast's involvement specifically was a good fit: "UKFast was accepted to be part of the BETA tests for two reasons. Firstly, UKFast is very committed to certifications and training – it employs the largest amount of LPI Certified engineers in the UK; a large number of people working there have already progressed through the programme with great success to become enterprise-level engineers.
"But secondly, it is critical that we gain a commercial perspective of Linux's role in the industry, from people who use it every single day to carry out their jobs. UKFast is the perfect candidate for this.
"We cannot get the LPIC-1 exams right unless we have the input of the community, academia and commercial users like UKFast. Employers want to see engineers with a certification they can trust and that will deliver value to their business, which makes feedback from these exams vital."
Patrick, one of the ace engineers who sat the exam, gave his feedback on why he volunteered for the job: "In an area as diverse as Linux, it's important to have an exam that focuses on the commonalities and remains impartial to distributions. This is essential now more than ever with an increasing number of specialised systems coming to the market; knowing the basics has rarely been more important."
As well as our brave already fully-certified Linux engineer volunteers, Birmingham City University and the Dublin Institute of Technology also got involved in the action.
Quinn added: "We want to get a combination of academic and commercial feedback because they are two very different levels of understanding. For an academic perspective, we're running the BETA in Birmingham City University and the Dublin Institute of Technology, but we've also got people from UKFast to provide the commercial perspective of people using Linux every single day."
Our Director of Education, Aaron Saxton rounds things up: "LPI certifications are ranked number one for Linux on the globe, and it's vendor neutral so our engineers are skilled in a multitude of Linux flavours.
"This is about knowledge sharing; invigorating the curriculum for people around the country. We're aiming to inspire the next generation to become the next superstars of the internet, the very thing we do here."
So, Linux may seem baffling to some of us, but luckily those on the front line have got it covered; however, it highlights that putting ourselves forward and getting involved is a great way for us all to make sure that we stay at the cutting edge of the tech world, and up to date with the evolving areas of the industry.
Find out more about our Linux team and our solutions on our website, or give us a call on 0208 045 4945.