FRIDAYS AT UKFAST – 14th Nov
Unless you've been living under a rock for the last 24 years, you'll know that today is Children in Need – a day for celebrities to cover themselves in baked beans, me to wear my giant fluffy onesie PJs into work, and to raise loads of money for a good cause! In other life news, we've also been looking at the Hour of Code, mobile user experience, the WinShock bug, and saying RIP to Plesk 10. Now snuggle down in your pjs and kick back with the best of the rest!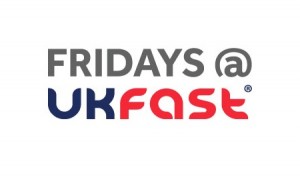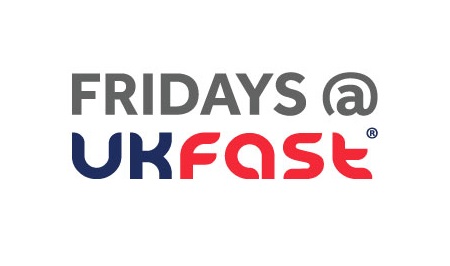 The price of an IT meltdown 
RBS-owned Ulsted bank has been fined nearly £3m by Central bank after having an IT mega-meltdown that meant its customers were left without access to accounts for nearly a month in 2012. The Central Bank investigated and found the bank failed to properly outsource their IT systems. By outsourcing to the RBS group, Ulsted didn't have enough of an understanding of their own IT systems or decent disaster recovery and risk assessment plans in place.
They've already paid £46m in compensation to the customers so this must be hurting pretty bad right now; but just shows that not being prepared is no excuse when it comes to digital systems and safety. As the bank covers the Republic of and Northern Ireland, it will probably also get a hefty fine from the UK's Financial Conduct Authority in relation to the Northern Ireland part of the bank. It's always a good idea to keep on top of your IT goings on, as there can be a pretty heavy penalty if you don't!
4G double the speed of 3G
A report by Ofcom has found that UK 4G speeds are about twice as fast as 3G, at an average of 15.1mbps vs average of 6.1 for 3G. The report covered five of our biggest cities – London, Birmingham, Manchester, Glasgow and Edinburgh; and ironically found that London had the fastest 4G but the slowest 3G browsing speed (Manchester actually had the best 3G browsing speeds, woo!). There's also some variation between operator – with EE and Vodafone being fastest and 02 and Three lagging behind for 3G; but EE came out best for 4G, followed by 02, Vodafone and then Three. Vodafone has kicked off a bit though, saying that the findings were taken six months ago, and over a small demographic.
Ofcom chief executive, Ed Richards said: "Today's research shows 4G is providing a significantly enhanced mobile broadband experience to customers, which we expect to be available to 98% of the UK population by 2017 at the latest." However, the report might not be accurate across the whole UK (especially people outside big towns and cities).
Wanted: Drone experts
Amazon is looking for drone experts to help their drone delivery service take flight. Amazon Prime Air will deliver packages of up to 2.3kg to customers within 30mins of the order being placed, and they're now searching for engineers, software devs and scientists to help them. Testing will start in Cambridge on a site Amazon has bought; and they are particularly looking for people with expertise in flying drones, a strong aeronautical engineering background or project management.
The plan was announced last December and they reckon it could take about five years to actually happen. "Ultimately, we are aiming to develop flying robots that could improve the way companies do business, save lives and help to protect our environment," said Dr Mirko Kovac, director of the new lab. Google and DHL are also looking to set up drone delivery services. Imperial college has also just unveiled plans to create the UK's most advanced drone research lab.
Cybug Disaster relief
Cockroaches may be pretty gross but they're hardy little fellas, which is why there's talk of creating cyborg cockroaches to go into disaster relief areas and find survivors. The bugs would get electronic backpacks with a mic and wireless transmitter and be sent to crawl through rubble and find survivors. In collapsed buildings, sound is the best way to find survivors so the high res microphones the roaches would have would be able to distinguish general sounds from people calling for help for emergency services to then go and get them.
They're also working on a way to steer the roaches with invisible fence tech (which would be used to mark out the area they want the bug to search). This will also help steer the bugs back out into sunlight every so often to recharge the mic batteries. These lil guys could be a great success as they can get into spaces that other animals and robots can't!
Ever feel like your pet wants to kill you?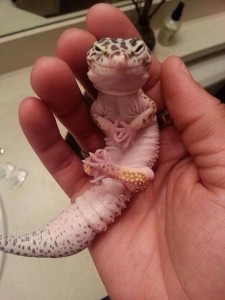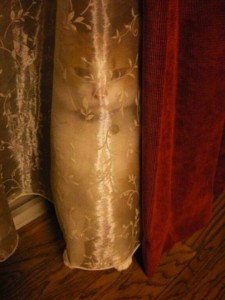 What have you seen this week that's worth sharing?
Have a good one!