Learn Code Basics In An Hour
I've been trying to learn German for the past two years, mostly through the (foolproof) technique of downloading a week's worth of podcasts and getting my German friend to teach me how to say the numbers 1-10. Whilst, impressively, I can still remember at least nine of those ten numbers, what I really should have been doing is learning the language of the future – coding. And if you fancy learning the basics of coding in one hour whilst bagging yourself a marketable skill set and saving yourself from the shame spiral I feel every time I look at my podcasts, then the Hour of Code is for you.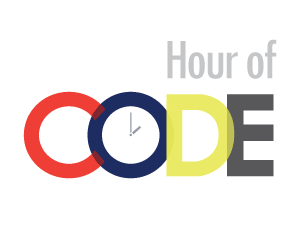 The Hour of Code Campaign is coming to the UK as part of code.org's drive to teach 100 million people to code. It wants to help people learn the basics of coding in 60 minutes (which – when you look at my success rate over a two year timeline – should make you feel pretty good); and reckons it's already reached about 20 million students. It aims to educate the next generation – and even this generation because it's never too late to learn a new skill – so that we don't miss out on the potential of the digital world, and the ability to succeed in it.
Head of Hour of Code UK, Avid Larizadeh, said: "It's essential everyone can understand the link between code, and the fundamentals that underpin every device and piece of technology we all use today. The Hour of Code acts as a fun, engaging introduction to this world."
Code.org has also launched a crowdfunding initiative to raise $5m to train 10,000 computer science teachers worldwide; not to be confused with the Year of Code, when £500,000 was invested into computer teacher training so that schools would be ready to bust out some coding knowledge in this September's school curriculum.
The bottom line is, if you want to get hired in the future you're going to need the right skills. These skills. Zuckerberg says: "Our policy at Facebook is literally to hire as many talented engineers as we can find. There just aren't enough people who are trained and have these skills today."
Richard Branson agrees: "Whether we're fighting climate change or going to space, everything is moved forward by computers, and we don't have enough people who can code. Teaching young people to code early on can help build skills and confidence and energize the classroom with learning-by-doing opportunities."
It also helps break down gender binaries; and with recent research suggesting that the pay gap means women work nearly two months of the year for free (ain't nobody got time for that), teaching boys and girls the importance of coding early on is more important than ever. As FB COO Sheryl Sandberg says: "An understanding of computer science is becoming increasingly essential in today's world. Our national competitiveness depends upon our ability to educate our children – and that includes our girls – in this critical field."
The lessons are varied and in extremely digestible chunks, providing a baseline knowledge for a whole bunch of things like how to make your own app, learning to code without a computer, building games or learning specific code languages. The tutorials have a fun, gamey vibe so if you had images of yourself sitting in front of lines of code banging your head against your screen for 60 minutes you're allll good.
To find out more about the tech behind your solution take a look at our website or give us a call on 0208 045 4945.