FRIDAYS AT UKFAST – 7th Nov
It's been a pretty hefty week, what with bonfire night and National Tea Day – now it's time to kick back and relax with the latest tech news from the week! We've also shared PCI compliance risk assessment, updates on our future security event at UKFast, Facebook and Tor working together, a special trip to the House of Commons to talk apprenticeships, and some fab awards news!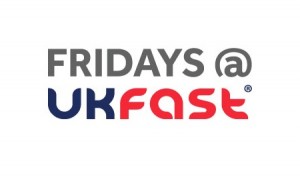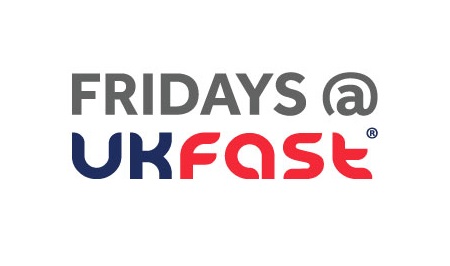 Rotten Apples
Seems Apple's having a bit of a bad time of it recently, with a software vulnerability being found in their desktop operating system and the discovery of some iPhone malware. The first – Rootpipe – affects multiple versions of Mac OS X, including the newest release, Yosemite and allows attackers to get "root" access of computers without having passwords. If it's abused it'll mean that hackers can get to all of the things without needing to trick users to even put in their password so they can nab it. Apple is aware of this and the hacker who found it is withholding more info until it's issued a patch to try and do a bit of damage control. In the meantime he's telling people to stop using admin accounts on a day to day basis – just to use a normal account unless you want to do something that specifically needs admin privileges.
The other's known as Wirelurker and is apparently the first malware seen in the wild aimed at iOS devices that haven't been jailbroken ('freeing' your device so it's not subject to the Apple iOS limitations). It's kicking around on some Chinese versions of pirated software, so if you download that you get a lovely malware bonus for free. Once the user plugs their device in with a USB it hops in and tries to install malicious copies of apps. If the device is also jailbroken then it'll take a lot more info. At the moment the versions that are actually out there aren't too bad, but could open doors to much worse. People who download this kind of pirated software are being encouraged to run this tool.
The dog-fight for our data
Germany has been pretty vocal about protecting the privacy of its citizens online – great – but seems its government also makes more requests than anywhere else (relative to its size) for users' Facebook data. Awkward. Facebook's latest transparency report reveals that Germany made 2,537 requests for user data in the first half of 2014; and these are just the ones where they achieved their aim – there was about another five hundred requests made in total. They even beat the US – with America, France and Italy coming in second, third and fourth with around 100 requests to every million users, compared to 115 in Germany. Britain came fifth out of the twenty countries studied with 70 per million.
However, turns out that requests for data in the UK and US are much more likely to be granted than in mainland Europe: 80% of US and 71% of British requests are granted, which is over double Germany or France. Facebook have said: "While we recognise that governments need to take action to protect their citizens' safety and security, we believe all government data requests must be narrowly tailored, proportionate to the case in review, and subject to strict judicial oversight." Whilst in the post-Snowden landscape, privacy has become a massive issue, governments are saying that tech companies should be doing more to help them fight radical groups.
Ebolabots
Being a hypochondriac anyway, as soon as there's even a hint of a mega medical crisis I kind of freak out. So it's pretty cool that there are talks of putting robots to work in Ebola affected areas. They're already used in places that are hard for humans to go – like the remains of Hiroshima – so this could be a turning point in stopping contagion. It would mean that someone outside the danger zone could operate the robot – they would never be fully automated – and provide care without coming into contact with infected people themselves. They're also looking at a robot that could help remove aid workers' clothes so no one actually comes into contact with contaminated clothes either.
Three leading robotics universities – Texas A&M, Uni of California, Berkley and Worcester polytech Institute – are discussing possibilities with the White House today; they're thinking about repurposing existing robots rather than building new ones to save time and money. On the flipside though, using robots may make patients feel more isolated; however, there are some now that use telepresence (robots that use screens so patients can still see and talk to people, which also mirror the movements of the operator). Keep your fingers crossed peeps – could tech be a turning point for the Ebola crisis?
Everyone's been showing the new John Lewis Christmas ad some love, but for anyone who wants a break from how sweet it all is, watch this awesome mash up of the ad with the trailer for the horror film, Babadook! 
What have you seen this week that's worth sharing?
Have a great weekend!