Why a Wednesday is the Best Day of the Week
No offence to Wednesday evenings, but they're usually pretty useless. Maybe you'll catch up with the washing that's about to claim your room for its own, or get a bit adventurous and cook something other than spaghetti hoops on toast (maybe you actually have a social life – you know, whatever). The bottom line is that, if the most exciting thing you've got on your plate is catching up with the (strangely attractive) Dr. House on Netflix – and even if it's not! – then there's a Wednesday that's going to knock your socks off; which is why you should attend our security event on Wednesday 19th at UKFast. For FREE. Oh yeah Wednesday, it's on!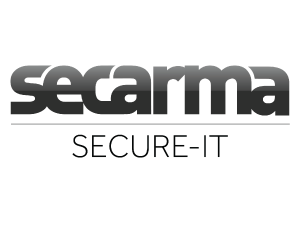 You might have heard a lot in the headlines about cyber security horrors over the last year – they've been getting a lot of press coverage, and rightly so. Around one in five UK citizens have had their online accounts hacked, and businesses are woefully underprepared  too, with several high profile cases proving that no one is safe. And it's not just the initial attack either – you can be fined for not protecting your business properly, and reputational damage can destroy everything you've worked for.
So, educating yourself – and your employees – is the first step! On Wednesday 19th UKFast's cyber security arm Secarma will be joined by a panel of security experts from 6-7:30pm in the UKFast Auditorium. It's a Secure-IT event, offering UKFast customers the opportunity to hear industry specialists discuss the methods that hackers are using to steal valuable company data, and debate whether it is possible to ever fully protect your business from online threats.
We've got three expert speakers lined up for you, covering everything from an introduction to the threats, to protecting your devices from data theft, and PCI Compliance. As if that wasn't enough awesome, there'll also be a Q&A panel discussion and drinks afterwards. The tools you gain from the evening will help keep you, your employees, and your clients as snug as a bug in a very secure rug.
Last year we also launched BASEfund (building a safer environment…fund) which helps subsidise the rising cost of managing online security, so don't wait to find out if you might be eligible! BASEfund includes a free vulnerability scan and up to 50% funding towards a full penetration test carried out by Secarma.
First up the vulnerability scan checks your network for vulnerabilities and potential threats; and you'll be sent a full report letting you know where your network might be at risk. Then comes the pen test, which is a great way to see cyber security from the hackers' point of view. During a test, Secarma engineers examine all ports, processes, firewall policies and software updates, and spot weaknesses within your infrastructure where attacks could happen. With new attacks being uncovered all the time, there's no way that we can afford to be unprepared as we step into a digital age.
To sign up to possibly the most useful event a Wednesday has ever seen, drop my lovely colleague Hannah a line on 0161 215 3792 or email [email protected].