A Taxing Way To Control The Internet
Some of the world's most famous protests may be against war, or for women's rights; this most recent one is for the sake of digital freedom. Thousands have taken to the streets of Hungary to protest against a proposed broadband tax law, and it shows just how passionately people feel about their digital rights!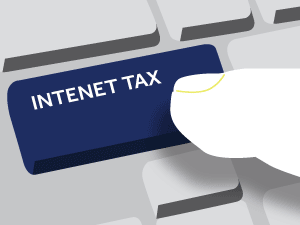 Thousands went to the streets holding their mobile phones (they're more health and safety than the traditional lighters, and far more fitting in this instance) in anger at a new draft law, proposed by the government of Prime Minister Viktor Orban, to charge 150 forints (£0.40) per gigabyte of data traffic (which would get you about 4.5 hours use of skype, or ten episodes of Corrie).
Those against it say it's another step on the 'anti-democratic' path the government is dancing down. In response, the ruling Fidesz party said it would submit an amendment to the law so that citizens would never have to pay more than 700 florints in a month, which is about £1.78.
That may not sound like a lot (in the UK at least, where a Starbucks latte is double that), but it's another unpopular decision by the government, and still more than many can afford. Also, the internet – something built on shared knowledge and now vital to in many business and personal situations – is kinda seen as something that everyone should have unrestricted access to. Protest organizer Balazs Gulyas told the crowd: "Those who use the Internet see more of the world, that's why the government doesn't want a free Internet. We're not going to pay an Internet tax to a corrupt tax authority."
Neelie Kroes, the EU's outgoing digital chief, told the Financial Times the measures would damage Hungary's digital economy: "Unilateral Internet taxes are not a clever idea. It will increase Internet access prices for consumers," and Hungary already scores below the EU average for internet usage, broadband access and digital regulation. Campaigners say it's anti-democratic, and will hit the poor hardest, and it's true that when a government wants to control a population, limiting and controlling their internet usage – a place of knowledge and free speech – can be an effective way of doing it.
Over on the other side, a spokesman for the Hungarian government has said that it won't mess with Hungary's digital economy: "This is the charge we heard about the telecom taxes; ultimately, nothing was proved, just the opposite." This is clearly something that people feel really strongly about though, as the rally is the biggest political protest in Hungary since the current government came to power in 2010; so they may have a job convincing the citizens that it's a good thing!
To find out more about how we keep you connected, take a look at our website or give us a call on 0208 045 4945.