Northerners, Unite
The North is home to Yorkshire puddings, the Arctic Monkeys, and now – following Nick Clegg's announcement this morning – TechNorth, a new hub for digital innovation. As part of the initiative, they're huddling Manchester, Sheffield, Leeds, Newcastle and Liverpool together like technically minded penguins; to show London that putting gravy on everything must be good for brainpower, 'coz The North is a force to be reckoned with!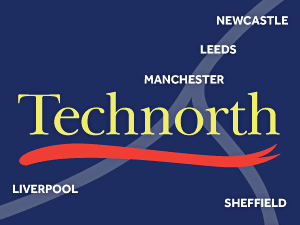 To be fair, it's been a long time coming. Sheffield, Liverpool and Leeds already have some great games and digital media firms, Newcastle's hot on software, and home to FTSE 100 firm Sage; and Manchester's tech legacy may well rival its musical one (The Smiths, anyone??), with graphene and other great technology coming out of it. And just being generally awesome. Not that I'm biased. The overall size of the cluster is three times larger than Silicon Valley in the US, which could either make it a 'mare to coordinate or a giant hub of awesomeness.
The deputy Prime Minister said: "We've listened to local business leaders and there is a clear need for us to seize an opportunity to capitalise on existing tech talent by creating a Northern Tech Hub to rival Berlin, New York, or Shanghai. My ambition, over time, is to double the number of tech jobs in the North, creating a stronger economy. To put this in context – it is estimated there are about 200,000 ICT jobs in the region currently."
To do this, better transport links and a bit more TLC will be needed. It's all very well Clegg saying they're going to create this hub – and having MediaCityUK in Manchester will help – but they've then got to cover all angles to help it actually get under way. The government will supposedly put the same amount of money into the area as it has for Tech City (which it started to try and rival Silicon Valley) but whether that will be enough to unite the cities and draw new business is another question.
To help get around this, an agency will be employed to help attract inward investors to the north (just tell them about Almost Famous' bacon bacon fries, that should do it) and businesses across the area are being encouraged to pool resources to help; even though it may go against their historical instincts, and some of the cities are nearly two hundred miles apart (contrary to popular Southern belief, everything north of Watford isn't basically the same place).
On the other hand, northerners do tend to be fiercely patriotic (or regionotic?), and if there's one thing that unifies every northerner I've met, it's how much London annoys them (one of my Geordie mates even managed to get annoyed about the wonder of London's 24 hour KFCs); plus The North already has a corridor of startups, so it might not be as complicated as we think.
The main complaints from the Tech City companies interviewed in the SERC report were about availability of skilled workers and access to capital. Part of the reason for this, and another thing that may mean The North isn't already known for its tech skillz, is that companies from London tend to shout about their location, whereas northern companies may not – although UKFast has always been proud to be from Manchester (we even made a nifty good vibes video about it – take a look below!).
To be honest, leaving questions of rivalries aside, this does have the potential to give the north a great boost, and help promote some of the great things that are already going on here. We've just got to pull together, crack out the chips and gravy, and make the most of the opportunity!
What do you think – will TechNorth work and can it rival London?
If you're looking for an awesome northern company to host your solution with, then UKFast could be the one for you! Check out our website or give us a call on 0208 045 4945.