FRIDAYS AT UKFAST – 17th Oct
Not only is today Friday, it's also Stand Up to Cancer Day; a day Channel 4 and Cancer Research have created to raise awareness and funds for cancer. Great stuff – take a look! On top of alllll of that we've had some surprising stats on the Right to be Forgotten law, eight tips to avoid banking scams, two security scares with strange names, and the Drupal SQL vulnerability.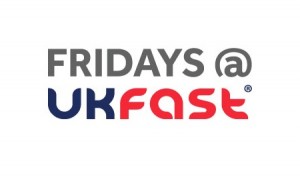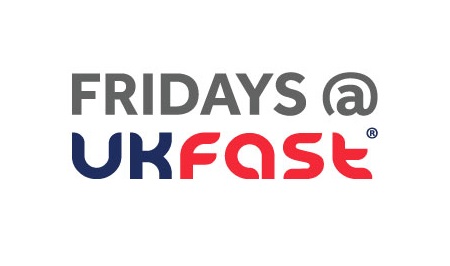 UK is no1…for cyber attacks
Apparently the UK is kinda super popular, as a new report by security firm FireEye says that we've had the most cyber attacks out of Europe, the Middle East, or Africa (Emea) in the first half of 2014. Lucky, lucky us – we got 17% of all advanced persistent attacks (APTs) between Jan and June this year across the three regions.
APTs are when hackers sneak into the system and stay there for a long time without being detected. They're usually designed to steal data from high-value systems like national defence. As ATPs often start with email spear phishing attacks – where they try to get you to click on dodge links – make sure you practice good online safety, don't click on unsolicited links in emails, and remember that your bank would never ask you for sensitive information/direct you to a link in an email.
Anonymous app is less of a Whisper and more of a shout
When you post something to Whisper, the whole idea is kinda based on the fact that it's totally anonymous. People share their darkest secrets and thoughts because there are no identifying marks and no one knows who or where they are. But, despite claiming to be one of the safest places on the internet, it actually tracks some of its users, even though they've specifically asked not to be tracked.
It also shares info with the US department of defense that it's taken from smartphones on military bases, and is apparently developing a version of the app that'll work alongside China's censorship laws. Originally the team denied the accusations that they were tracking members, but then re-wrote their terms to say they could 'broadly' track people who've turned off the geolocation. So if you do use Whisper, make sure you're checking the terms and conditions before posting about that cringeworthy call you made to your ex last night!
Apple's all up in your news today
Yesterday must have been some kind of mega Apple situation, which is actually kiiinda annoying because today it's all up in our news feeds. The big news was that the new 4G-capable iPad Air 2 has a software-based sim card – the first device to have this tech – so you don't need the fiddly lil card that you spend hours trying to fit into your phone. Because it's integrated you don't need to get a card from your mobile provider and it makes things easier for price plans and going abroad, not to mention switching providers.
They also unveiled iPad Air and an iPad mini that sports a Touch ID fingerprint scanner, which can be used to unlock the device instead of passwords for iTunes and App Store purchases. These new devices, plus a deal with IBM, have come at a good time to try and boost declining sales.
Facebook likes its eggs frozen
Eggs are pretty much one of my favourite things (for an entire year I ate a dippy egg every morning). Turns out Apple and Facebook like eggs too, but not in quite the same way. Apple is talking about freezing the eggs of its female employees to keep them in the work place a little longer; though Facebook's way ahead of the game, offering up to $20,000 toward the 'cryopreservation' procedure for female employees.
This is probably going to help attract female employees who want to have kids but don't want to feel at a disadvantage in terms of career progression; it's also just a weeeee bit weird. Practically though, the two companies may have cracked it – it can be a real help to female employees, and egg freezing has become about four times more popular in the last four years. Considering it's a super expensive process, this could actually be something that stops their employees getting poached by other companies; it's certainly a new eggsperience that may catch on…
This puts me to shame…
What have you seen this week that's worth sharing?
Have a good weekend!