FRIDAYS AT UKFAST – 10th Oct
It's very nearly time to burrito into the weekend, but first up we've had some tips on winning from Olympian Diane Modahl, and five PCI compliance changes you need to know about. There's been some chat on tech joining the anti-extremist talks and people giving up their firstborns for free wi-fi. Now get on in there with the best of the rest!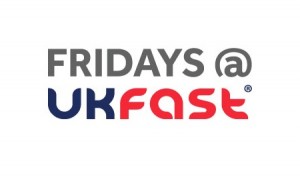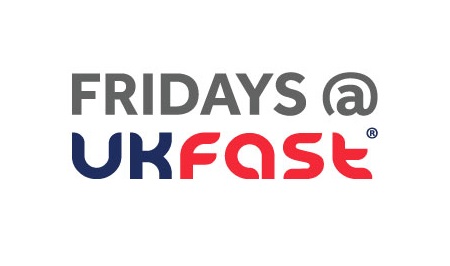 Remote wipe of evidence on phones
In a kind of reverse-ninja Mission Impossible type move, police are starting to see instances of phones being remotely wiped whilst they're being held as evidence in custody. The remote wipe tech is really meant to be so that phone owners can get rid of sensitive information when their phones are stolen, or for higher grade intelligence type stuff, but is being used to potentially get rid of evidence.
"If a device has a signal, in theory it is possible to wipe it remotely," said Ken Munro, a digital forensics expert with Pen Test Partners. Usually the police put a device that's in for digital forensics in a radio-frequency shielded bag to stop it being wiped, or advise people to put it in the microwave (obvys not turned on) 'til they get there, which apparently works well temporarily! SecureDrive, a company that makes self-destructing hard drives for the military, has said it's working on a hard drive that will destruct if it loses its signal, which it would do if it was inside the bag, and self-destruct anyway.
Women don't need to ask for a raise
Satya Nadella, CEO of Microsoft, recently said that women working in tech don't need to ask for a raise and should have more faith in the system. Considering that women are still paid less than men generally, and that the tech industry is massively male-dominated, it's debatable; 29% of Microsoft's employees are women and only 17% of the management staff are. He said not asking for a raise was 'good karma', but Maria Klawe, the president of Harvey Mudd College and a Microsoft director, disagrees. She's advocating finding out what the crack is in terms of salary information, and then practising asking for a raise if they're worried about it, or find it hard to ask.
Since then Nadella's had stick on Twitter for what he's said and tweeted: "Was inarticulate re how women should ask for raise. Our industry must close gender pay gap so a raise is not needed because of a bias."
Pay-per-lol
We've all been to comedy nights that are actually about as funny as a teaspoon, and – as they're often quite expensive – you can feel a bit cheated. But a comedy club in Barcelona has come up with an interesting possible solution – it's charging per laugh. Using tablets in the back of chairs, facial recognition tech is checking to see how often people laugh, and charging them accordingly – 0.30 euros per laugh (23p), with the max fee capped at 24 euros (£18).
The idea was to try and boost failing audience numbers, and so far seems to be working, as ticket prices are up about 6 euros overall. It's being copied across Spain, but does have a few slightly big brother privacy concerns – not sure how I'd feel about having something watching me for a whole evening.
Hairgate 2014
Hairgate 2014 may (or may not) have arrived… The iPhone 6 has had a few interesting launch issues – the bending for example; but the latest is slightly more painful (physically at least, a bendy phone could be painful for your bank balance). It seems a tiiiiiny seam between the glass and aluminium has been ripping people's hair and beards out.
It's caused a ruckus online but others have been saying that it all stems from one post on Apple site 9to5Mac, and is actually rubbish. Maybe it's just part of the massive hype created around every new Apple device release, but until we're sure, maybe watch your hair around the little rascals.
What have you see this week that's worth sharing?
Have an ace weekend!