Running A Business: The Ideal Modahl
We often hear that running a business is a marathon not a sprint, so who better to inspire our team on a grey Monday morning than athlete Diane Modahl. The Olympic and Commonwealth middle-distance endurance runner Diane, joined us this morning to share her experience and top tips for motivation in business.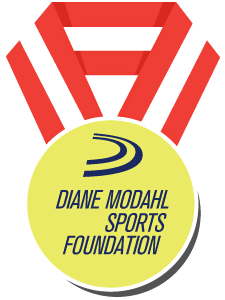 Back in Edinburgh in 1986, having scooped a Commonwealth Games silver medal, Diane set her sights on gold. Four years of intense preparation later, with just 10 days before the big race for gold, Diane was beaten. That wasn't in her planned road to gold. But rather than cave under the pressure of defeat and once again facing the runner that beat her, Diane focussed in on her technique and was more determined than ever.
So, in business, how do you keep going when you've been defeated? According to Diane, you need to use the mentality of sport: "You need to work out why. Is it the belief? Are you capable of it? What needs to change for you to win?
"You know you can win so why aren't you winning – really drill down to that. You want to win, you like the feeling of winning and leaving the game as a team celebrating; if that's the desired outcome why are we not striving for that outcome?
"What is it really that's stopping you and the team from winning if you really ask yourselves that question? Ahead of the 1990 race, I had a fear of allowing Sharon (Stewart) and Anne (Williams) to suffocate everything that I had planned for, worked for and prepared for.
"In a competition, and much like in a business situation, when you go onto the track for an endurance race, the gun fires, you break at 100m and everyone comes in. You literally can't see anything, you are trapped, and suddenly there is an opening and you have to then make a choice. Do you go through the gap and take the chance of you being the target or do you stay safe and wait for someone else to kick and chase them?
"You have a choice – do you stay safe or do you take a risk. I would say it's better to swing the bat and try than say 'I'll sit this one out'.  Repeat the win, forget the defeat."
This resilience is one of the key attributes that businesspeople can learn from athletes. As Diane says: "The commitment that you have to show, time and time again, as an athlete – having a goal and not giving up until you achieve that goal – these are the kind of skills you want in a business. You want that resilience and enthusiasm; that level of commitment that athletes show.
"When we are injured we don't throw our spikes in the corner and say well that's it my career's over; we find the solution. Where's the best physio? I always think it's what we need to do as a person to skill ourselves up and don't take no for an answer."
Diane's top tips for leadership:
A leader is only ever as good as the team they are leading and supporting. They should lead by example.
Listen. Listening is a skill that we sometimes forget. I listen to people to work out the best questions to ask and then translate the answer into "how does that affect the people that we want to affect?"
Honesty and the bigger picture – the only thing that you can control is being honest with that person and saying "those are our options and this is what the truth looks like" and let them know that this is the big shiny medal, and they have the chance to be part of it and they could have a role in making that happen.
We are fortunate to be partners with the Diane Modahl Sports Foundation, a charity that helps young people fulfil their potential both in sport and education.