FRIDAYS AT UKFAST – 3rd Oct
Well, let's face it, we're heading to Christmas faster than a pumpkin rolling down a hill! This autumny month has already brought expert advice on how to keep your printed docs safe; why the new social network Ello might be good for your privacy; the lowdown on our car tax disks moving online, and how voice tech could be a potential security risk in future. Now nestle into those fallen leaves like gravy nestles into chips (if you're into that kind of thing!), and read the best of the rest!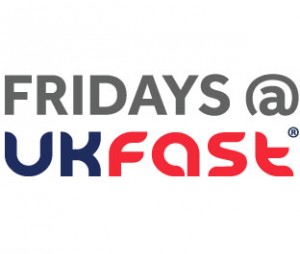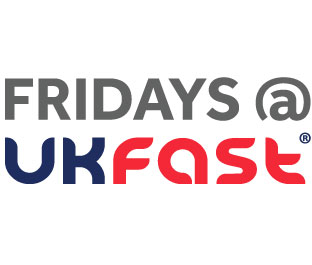 Check your permissions
If you've got a flashlight app on your Android device you might be surprised as light is shed on the truth of what it's actually doing behind the scenes! Apparently some Android flashlight apps come with weird permissions that let the app delete your stuff, track you, mess with your connectivity and a whole bunch of other inappropriate things. It's bizarre because a flashlight app really shouldn't need access to much, but seems some developers have been taking liberties in order to take our data and sell it on.
They're still super popular though, so either the public doesn't really read the small print (unsurprising, as it's a total snoozefest), or they don't care. But it is important, and with privacy becoming more and more of a concern, hopefully this is set to change. Developers becoming more transparent would be a great start, and then users understanding – and caring – about what they're signing up to would mean that this doesn't happen in future.
Microsoft didn't just forget how to count
Information on the next version of Windows has been released, and whilst – at a glance – it seems like Microsoft needs to hire a better proofreader because it bizarrely decided to skip from version 8 to 10, there is a method to this madness: the jump is meant to represent the shift toward mobile devices and the internet. It'll run on a whole bunch of things – devices and Playstations etc. – and the apps will all come from a centralised store.
The company is aiming to blend the best bits of versions 7 and 8 to appease critics of version 8. The start menu will be making a comeback and you'll be able to manipulate apps on-screen like regular programs. The features are also designed with mobile devices in mind, while trying to keep the functionality too. If you want to take a peek you can sign up to the Windows Preview website and from Wednesday you can see the technical preview version – it'll probably be all shiny and released mid next year.
76m JP Morgan customers attacked
A whopping 76 million business and private customers of the US's biggest bank, JP Morgan, have had their names and account numbers nicked in what you could probably call a fairly large-scale attack! Luckily the bank doesn't think it's actually too much of a problem as the information wasn't sensitive, and is saying that customers don't need to change any of their details; but if they have been hacked and any unauthorised transactions had happened as as result, they'd get their money back if they notify the relevant peeps asap.
The most dangerous celeb on the internet
Let's be real – Cheryl Cole is probably used to being named and shamed by now. Scrapping, sassing and generally swagging (yes, I went there – swagging), she has her share of haters. But what she's probably not used to being shamed for, is being a danger online, too.  And yet it turns out that searching for her online will bring you more gyp than with any other celebrity.
Web security firm McAfee has said that she's the highest risk celeb you can search for online, with 15% of content returned after searching for her being potentially dangerous. And if you add 'video' or 'picture' on to your Cheryl Cole search then it jumps up again. Daniel Radcliffe's in at number 2 – and Harry Potter was such a good boy! – and Jessie J at number 3. Moral of the story, make sure your antivirus is up to date, and don't Google Cheryl Cole – if you want her to make you cry, you can just watch an episode of X-Factor.
If you're feeling a bit delicate this Friday, or don't like heights, maybe look away now, because this festival is making me shiver…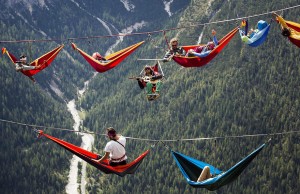 What have you seen this week that's worth sharing?
Have a great weekend!