Print, the Forgotten Enemy of Data Security
With Heartbleed, Cryptolocker and now BASH hitting the headlines; cybersecurity is right at the forefront of every business's mind. But what about the threats we forget about, like the printer sitting at the end of our desk? Gareth Marshall, digital marketer at Toner Giant, one of the largest online printer and office supplies retailers in the UK, runs us through the threats that we all too often forget about.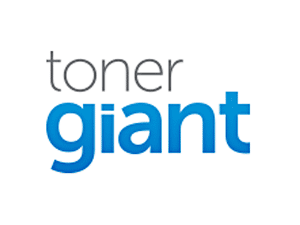 A lack of investment in data security in 2014 can have severe consequences for your business's future. Thankfully though, it seems that more firms than ever are taking the threat seriously and getting themselves prepared – the latest research forecasts that worldwide spend on information security will reach a massive £47.5 billion by 2015. But is it enough?
So, you've got the best firewalls and anti-DDoS software, you've encrypted your passwords in your databases, and your employees have been briefed on your BYOD guidelines. With all that in place, cyber criminals and thieves should find it pretty tough to get their hands on your customers' personal information, your passwords, bank details etc.
But what about your printed documents?
That email you need a hard copy of. That document one of your employees takes home with them. Can you be sure that any sensitive information they may contain will stay safe?
Consider this – the average office worker uses 10,000 sheets of paper each year and around 90% of all office waste is paper. That's a lot of printing.
More importantly, how many of those 10,000 sheets are documents containing the kind of information that, if it were electronic, you'd invest serious money and resource into protecting?
Research suggests that printed documents are responsible for 25% of business data theft. Is it possible that, in this digital age and in our eagerness to protect all our electronic and online data, we've forgotten about the humble printed document?
Unlike DDoS attacks and hacks, the theft of data from a printed document is likely to be caused internally within your business, either intentionally or accidentally.
Let's not shy away from it, it could be malicious; a disgruntled employee, for example, could quite easily give out sensitive, confidential information to competitors by printing out accessible documents in the office.
Alternatively, it can be completely accidental. You may have put a piece of paper in the bin, or left a print-out on a train, that contains information that you need to keep secure. As Michael Howard, HP's Worldwide Security Practice Lead, states: "As IT professionals we tend to look at how to secure against the bad guys moving in. In reality, 65% of breaches are accidental."
Either way, data printed on documents can quickly and easily be transferred into electronic data by scanning, or using Optical Character Recognition software. Once that happens, there's no way of knowing where it will end up, how far it will reach and how much of an impact it will have on your business.
That all sounds pretty scary, but the good news is that there are a number of things that you can do to protect your printer documents and the information they contain.
Whilst some are more common sense and simply a reminder of the basics we may easily forget when we're in a rush; others are more suited to larger businesses.
Here are TonerGiant's top tips:
Don't leave sensitive documents lying around on desks in the office
Don't leave sensitive documents visible in an empty car or building, or on public transport
Shred anything confidential that you print
Restrict access to certain files on your network
Place your printers by CCTV cameras
Put printers in secure rooms where access is monitored
Employ a secure disposal company to handle your confidential waste
And consider investing in printer security solutions
Many of the leading printer manufacturers offer a range of software and programs that can help you to scan all documents sent to a device, identify potential breaches and prevent unauthorised printing of sensitive files.
If you have any queries about the safety of your online solution at UKFast give us a call on 0800 045 4945 or contact your account manager.