FRIDAYS AT UKFAST – 26th Sep
Not that I need to remind anyone but hey, had ya heard it's Friday?? And that means all of the fun – starting with our weekly roundup! We've had more Magento magic, the new open source security project, a special gTLD release and the scary new Bash bug. Now settle down and catch up with the best of the rest!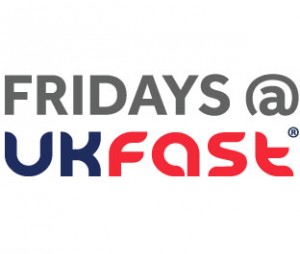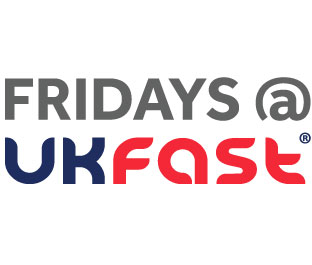 Drone wars
Drones have been floating about on the horizon for a while, but it seems the competition's been stepping up a notch recently – and it's worrying more than a few people! Now MPs and human rights groups are calling for more privacy and security when it comes to drones, as this year the number of people authorised to own and use the fancy flying tech has rocketed to over 300.
As well as this, DHL has just beaten out companies like Amazon and Google to become the first company with a regular drone delivery service – Parcelcopter. The drones will have to fly under 50m because of air traffic regulations and the service will only deliver to the German island Juist for now, and that's mostly limited to urgently needed supplies, like medication.
In the UK drones aren't currently allowed within 50m of a building, congested air space like airports or restricted military bases, but there are still fears that the regulations aren't clear or strong enough considering how quickly the industry is growing. Facebook is even talking about launching solar powered 'unmanned aircrafts' (aka drones, Zuck) the size of passenger planes, creating giant internet hubs to help the world connect. Watch this (air)space!
It pays to be an IT grad in the long term
A recent study has shown that graduates with a first degree in IT and computing face high unemployment at first, but are more likely than average to find "good" jobs within six months and have better long-term prospects. They're also more likely to get managerial or professional roles than other grads and have higher salaries generally. So whilst it may seem like a bad move at first, jobs in IT and computing are worth it overall!
Netflix for books
Decided that you need to prise yourself away from watching all of Breaking Bad on Netflix and stretch your mental muscles a little more? Well you're in luck – Amazon is launching an unlimited ebooks subscription service for Kindle, which is being dubbed 'Netflix for books'. The service is £7.99 a month, and for that you get access to more than 650,000 ebooks, plus over 2,000 audiobooks from Amazon's Audible arm. That could see you through a few car journeys a month!
The company is saying it's to give better access to bestsellers – considering you could pay that for one new book alone – but also aims to encourage people to discover new books that they might not fork out for specifically; and if the number of random films I've ended up watching just because they're on Netflix is anything to go by, it might just work!
Shooting down texting while driving
A 'texting gun' is being developed in the US that would be able to detect the radio frequencies that are given off during texting. This would be used by police to tell if someone was texting and driving at the same time, which is nigh-on impossible to do right now. There are a few legislative creases to be worked out but apparently it's close to production.
It sounds like the tech can't come quickly enough either to be honest. Text driving is now the number one killer of teens in the US – a spot previously held by drink driving. There have been privacy concerns raised but the company's insisting it can't actually intercept and read texts, just tell when they're being sent. It can also tell if it's a call, text or mobile data being used; BUT considering texting is all but obsolete with teens anyway – apps like WhatsApp being increasingly popular for messaging – it may not actually be all that helpful. Still, it's a step in the right direction.
Wonder which countries are owning the online world? This map shows internet population by country, and also what percentage of each country is online. For example, China now has the largest online population relatively, but in terms of the percentage of its population online, it's pretty low.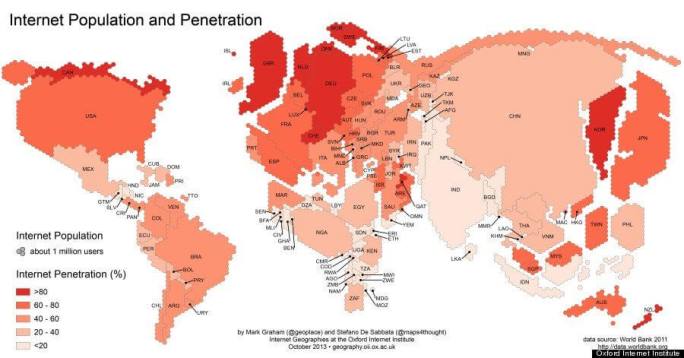 Bonus Bonus content:
It may have been a loooong week, but these pandas don't even care!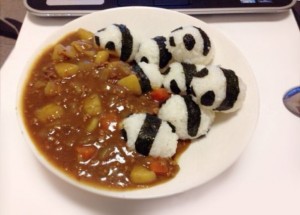 What have you seen this week that's worth sharing?
Have a good one!