FRIDAYS AT UKFAST – 19th Sep
Happy talk like a pirate day everyone! Quick question: Why are pirates called pirates? Because they arrr! Aaaaand back to business: this week we've had a Gmail hack and a rant about U2 (and how you can get their album off your iTunes); there's also a scam going round you should know about, and we question whether we've reached gTLD saturation point too. Now, go and have a great weekend, you crazy kids!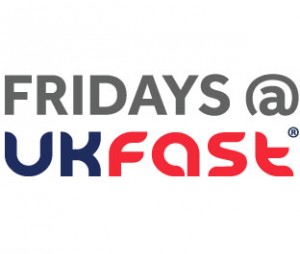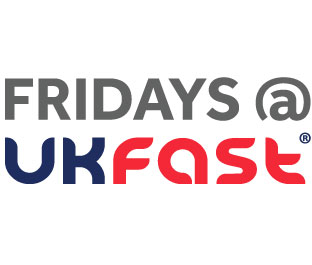 Coupla points on the new iOS 8
Alongside the release of the new iPhone, the new iOS 8 update has been released, and it seems not everyone's too thrilled about it. For example, although Apple is saying you can get iOS 8 on the 4S, some tech-ers are saying that people with the older handset prolly shouldn't download it. This is because it's made for a bigger screen than the 4S, and also noticeably slows it down, and drains the battery.
Many other users have had frustration loading the update, especially as it takes 5.8GB of precious precious storage, which has left users having to delete pics and vids and things. Apple has also had to ditch some apps for its health software due to bugs. The company say there are always teething problems with a new release, which is why they recommend people wait a day or two before updating their devices.
eBay gets hacked…again
Earlier this week eBay got hacked, hacked good. But what's really grinding people's gears is that they only sorted the problem out hours after the hack itself. Again. Visitors were being redirected to a fake welcome page, which eBay knew about on Wednesday evening, but only took the infected listings down 12 hours later after a follow-up call from the BBC. The attack was a cross-scripting attack (XSS), which eBay say was just one link on the site that was redirecting users to a malware page, but the BBC has found at least three.
In a video taken by a security researcher who clicked on the link,  you can see the web address of the login page is no longer ebay.com, so always check the URL of a site that asks you for sensitive info. This is the third time the online marketplace has had a major hack this year and it's notoriously slow responding to threats. Whilst it's inevitable that a big business like this will be targeted, poor response times and shoddy protocols don't have to be.
Checky-ourself out
For anyone out there who finds themselves subconsciously checking their phone every few minutes in the vain hope that they've had a message (or, unlike me, you might actually have people who want to talk to you), there's a new app to let you know just how addicted you are. Checky tells you how many times you've checked your phone that day, and from where, and compares it to previous days. On the downside it's a battery drain and another thing that wants to stalk you through the world; on the upside, it'd probably shock us into interacting less by phone and more 'IRL', as the kids say. Probs. Maybs.
Facebook for the rich
Facebook may just be a way of stalking crushes, exes, and cute cats for most of us, but if you're rich then you no longer have to slum it with us proles on regular Facebook –  now you can avoid us digitally too. Netropolitan is a new site that's been dubbed 'Facebook for the rich' as it's a social network for people with 'more money than time'. What a problem.
A year's membership is a snip at $9000 (about £5,500). Although the only thing that would be getting snipped for me would be the vital organ I'd have to sell to pay for it; after that it's just $3000 a year. The site describes itself as worldwide, private and secure, ad-free, moderated, and always available; and as "a global online community for affluent and accomplished individuals worldwide to socialize in a completely private and secure manner." As similar sites have previously failed though, maybe the strapline should actually read "For people with more money than sense".
The latest Jimmy Fallon lip sync battle with Blake Shelton is getting some hype, but this one still has my vote:
What have you seen this weekend that's worth sharing?
Have a good one!