FRIDAYS AT UKFAST – 12th Sep
Oh look it's FRIDAY again – and about time too! What a week – we've had some Magento magic, tips on how to get app-roved, the release of the shiny new .london gTLD, and why you need to change your SSL certificate now! And we've got some seriously special UKFast news below, so read on good people, read on…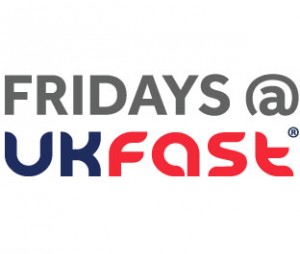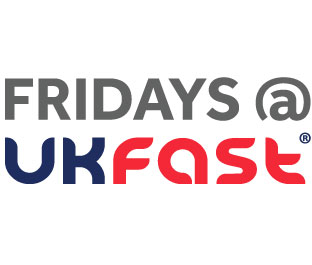 On (Business)Cloud 9
Massive, exciting 'shout it from the rooftop' news everyone – our new glossy magazine 'BusinessCloud' is here! After masses of hard work and lots of investigating/interviewing/digging/de-teching, we're proud to announce that it's finished, printed, and ready for your beady, brilliant little eyes!
It's popping with interviews, advice, tips, tech, and general things that are handy for businesspeeps, tech-lovers, or just anyone who fancies an interesting read. You can request a free (yeah you heard – FREE) copy now, or watch out for them coming to a world near you SOON.
NSA acts like a (Ya)hooligan
The internet may still be reeling from the NSA's (and GCHQ – don't think you're getting off lightly UK!) data collection, but a blog post released today says that Yahoo was actually approached by the NSA as early as 2007 and threatened with massive fines if they didn't hand over user data when requested. The order was regarding information from people located outside of the US at the time, whether they were US citizens or not.
Yahoo apparently tried to challenge the order but was told it was in the interests of national security and that they'd be fined around £155,000 a day if they didn't agree. £155,000! The government then used Yahoo as an example to knock other big companies into line. Yahoo says it's trying to get the documents detailing the whole shenanigans up on Tumblr asap for our reading pleasure.
4chan bares changes
Following all the hoo-ha around the naked celebrity situation last week, the anonymous message board 4chan is changing its rules to get in line with US copyright laws; presumably to try and protect itself against the legal storm that's coming its way. Celebs have been in uproar, threatening legal action, after hackers posted very, er, personal pics on the site to try and get money; but from now on users won't be able to upload anything that comes under America's Digital Millennium Copyright Act (DCMA).
Until now the site hasn't worried about copyright, as discussions move so quickly that after a few hours most content is gone. Now, any user that posts content that's been the subject of a written infringement notice from a rights holder will have the image blocked, and eventually their account terminated if they keep trying.
Can you tell what I'm going to say next?
Usually confined to sci-fi and psychics, telepathy may be here – or 'digital telepathy' at least! New tech 'BCI' (brain-computer interface) has become the first to successfully send a message from one person's brain to another's without any kind of interface between.
Using the internet, subjects located in India and France managed to 'spell' the words "Ciao" and "Hola" to each other in binary. With the help of some very futuristicy-looking caps they were told to think about spelling the words in binary, where hand and feet movements represented 1s and 0s. The movements were transmitted via old netty to the other person's brain, stimulating their visual cortex and showing up as points of light in different areas of their vision. They'd then note down the binary and translate the message. Preeeetty neat huh?
Now I'm a fan of burgers in almost any situation… but I'm not too sure about this. Anyone fancy a goth burger?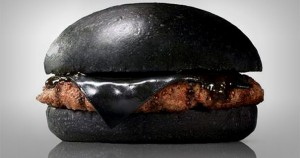 What have you seen this week that's worth sharing?
Have a cracking weekend!