.LONDON IS OPEN FOR BUSINESS
There are times when London can seem like the bleakest, most uncaring city in the world (it doesn't even have chips and gravy, which seems to deeply upset every Mancunian I've ever met); but the uptake on the new .london gTLD proves that us Brits actually do love the concrete jungle that's home to the Queen, Eastenders, and more tourist tat than my Aunt Margaret's house. So – good news everyone; as of yesterday, London is not only calling, it's welcoming you with open arms! Day two of the new .london gTLD era has dawned, and here's why you should get in on the action.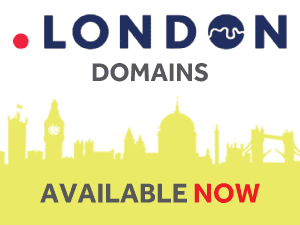 .london is the latest new gTLD superstar to become available on general release, and it's causing quite a stir. After going into general availability yesterday, there were 35,557 .london domain names registered by the end of the first day (with around 24,000 of these had been nabbed in the priority release by trademark holders, residents and the like). It's pretty popular – .london is now 12th on the list for most domain registrations of any of the new gTLDs.
The priority release is closed, but you better believe the general release is open people; which means that anyone can now apply for a .london domain. But if you want to shout about belonging to our fab capital then you need to get in there quickly…
For anyone who's feeling all "whaaaat??" about the ICANN rollout, here's a super quick summary:
A whole bunch of new generic top level domain names – otherwise known as gTLDs – (basically .co.uk, .com etc.) are being rolled out by ICANN, the big egg in the world of domain names.
They're being drip released between the end of 2013 and 2015.
There are lots of different reasons for bagging yourself one of these beauties. You might want to set yourself apart from your competitors, or give more of an insight into what kind of business you do – for example, london.ink would show that you were a tattoo studio in London (and if someone was looking for a tattoo studio in London then it's pretty likely they'd search for this address early on); or create a fun, personal site that has an extra layer of awesome e.g. family.fails; or for loads of other reasons – I could go on but you probably get the idea!
You can pay to have the gTLDs for a set amount of time but you have to fight off other people who want the same ones by getting in there quickly, especially if they're likely to be popular (like .london for instance).
So go on – show the world that you love a city that doesn't smother its chips in a sauce normally reserved for Sunday lunchtime (sorry northerners, I still don't get it!), and bag yourself a .london domain now!
We have loads more information on the new gTLDs, and you can register a domain with us too!