FRIDAYS AT UKFAST – 5th Sep
Hello Friday, you beaaaauty! But first – the weekly roundup: we've done some digging on the latest celeb hack attack, gone in-depth on DDoS, learned not to hate chopsticks, and enjoyed some fab BYOD tips from Gartner experts. Now, go forth and enjoy your weekend!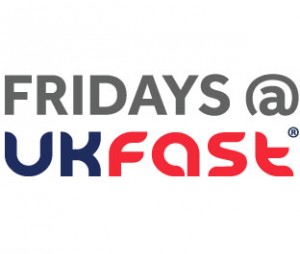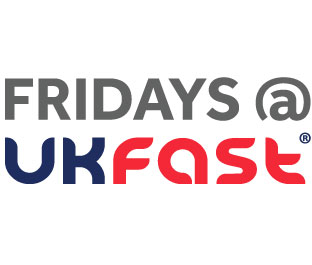 In the new vein of security
As passwords fall further out of favour than tinsel in January, Barclays might just have come up with an answer. The bank is launching a finger scanner that recognises the unique network of veins in your finger. This means that – unlike with fingerprint tech – there has to be a living finger used so you can't just nick someone's print…or their entire finger.
At the moment it's only being offered to Barclay's business customers but is probably going to be rolled out to everyone later – it might mean a hike in charges though as apparently it's 'relatively expensive'. On the plus side, it's quick and saves having to remember passwords and pins. It won't be helpful to mobile customers just yet as the tech is quite bulky, but if it comes into general usage they'll probably find a way to make it work. Barclays says that biometrics won't be stored centrally and with no public records of them, but there is concern that biometric patterns could be hacked by criminals or even governments.
Your morning boost
We're a nation that can't function without a hot drink in us first thing in the morning, and most brits are addicted to either tea or coffee, or – if you're really hardcore – both. But turns out there's something even more addictive than that cheeky morning brew: technology.
According to a recent survey of 4000 Brits by Deloitte, within five minutes of waking up a third of smartphone users are switching on; and it only gets worse throughout the day with one in six users look at their phone 50 times daily, and the real addicts clocking up around 100. Most smartphone users check texts first, 25% go to email, and 14% are 'totes pops' and go to social networks, so if you're trying to get hold of someone first thing, drop them a text. Well, hate to break it to Deloitte but some of us can multi-task: having my caffeine fix whilst checking my messages really softens the blow of my only message coming from my network provider…
Twitpic flies the nest
Sad news for users of Twitpic; as of Sept 25th – a mere 20 days from now – the photo-sharing website will no longer be with us. After a bit of a trademark application disagreement with Twitter the site is shutting down, but will let you export your pics and vids if you get in there quickly; so make sure you keep an eye out and collect any photos and media you have on there – the feature will go live in the next few days. The site is saying that Twitter contacted them a few weeks ago and said they had to abandon their trademark application or they'd risk losing the API; they disagree saying that they've had the trademark for ages but that there's not much they can do.
Searching for a refund with Google
Google is being forced to pay $19m to Android users whose kids were 'tricked' into dropping loads of dolla on in-app tablets or smartphones purchases. Google have agreed to repay the money and admitted that the apps in Google Play might be kinda deceptive. The main grounds for the case is that parents say that it wasn't made clear to them that their kids could make purchases without authorisation, especially as lots of the games encourage users to pay real human monies for extra lives and zazzy powers and stuff.
In 2012 Google did make a token effort by setting up a password pop-up before you could buy anything, but even that gives a door of 30mins to buy all the things before needing to re-enter the password. Google will have to contact all Android users that bought anything in-app within 15 days of the ruling, and refunds will be made. In a year's time, if the full $19m hasn't been paid out, then the FTC will collect the rest, so they're doing OK out of this too. At the beginning of the year Apple agreed to settle with the FTC on similar charges, although Amazon is appealing its own.
For anyone else who used to grumble about going to school, these kids are putting us to shame with 25 of the most dangerous school journeys!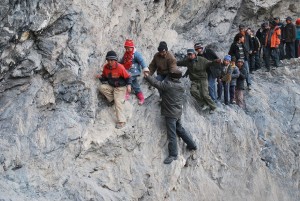 What have you seen this week that's worth sharing?
Have a great weekend peeps