FRIDAYS AT UKFAST – 22nd Aug
Well hello long weekend, we're a-happy to see ya! It's been a mental week, full of smartphone anniversaries, intense parenting apps, Facebook [satire], and an old friend made an appearance too. So, get your bank holiday off to a cracking start and catch up with the best of the rest!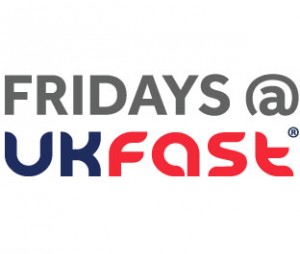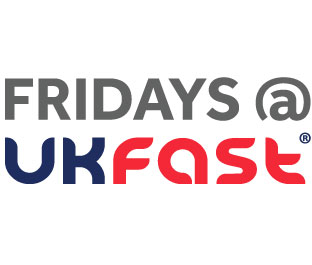 Defecting to the dark side
As if GCHQ and the NSA hadn't had enough controversy recently, they're now being accused of tipping off the the Tor Project. The Tor Project is designed to give users anonymity as they surf the dark recesses of the web; it's mostly favoured by cybercrimes but also used by journalists for tips etc. Typically the NSA and GCHQ are the ones who look for flaws so that they can find out the identities of these people.
But there are accusations flying about that employees from the GCHQ/NSA have been leaking flaws to the Tor Project so that the Tors can fix it and protect the identities of their users. They can't prove that's where the tips are coming from as they're anonymous too, but that's what the director of the Tor Project reckons; probably because there are a limited number of people that would have the knowledge to find the flaws in the first place. At the mo the agencies are keeping shtum. The Tor browser had been downloaded 150 million times in the past year, and it currently supports about 2.5 million users a day.
Don't be sad, it's carnival!!
Notting hill carnival is one of my favourite events of the year – you can eat, drink, and shake it like there's no manana. It doesn't really get much better. Except that oh wait, IT DOES! One of our fantastic clients has created an app that is basically your spirit guide for the festival. Notting Hill Carnival mApp is constantly-updated with information that directs you on a map to the judging zone, sound systems, bars, food outlets, toilets, First Aid and even more fun things that are beyond your wildest dreams.
It's free – you heard me, FREE – and available from the App Store and Google Play. You can use it on all your things – iPhones, iPads and Android. If you've been to NHC you know how crazy it can be; if you've not been before then what have you been doing with your bank holiday?? Get down there. Now!
Getting rid of the gore
After an unpopular decision regarding favourite tweets appearing on friends' feeds earlier in the week, Twitter is working to redeem itself by cutting out the gore. They've decided to remove tweets with images of death from the platform, from the moment a fatal injury occurs to just after the death.
This is particularly poignant at the moment, following the awful beheading of journalist James Foley online, and Robin Williams' death, both of which the internet has been having a flipping field day with. Google's former public policy chief has said that these kinds of images can have important news value, but Twitter seems to be erring on the side of sympathy toward friends and family of the deceased.
Guarding children online
Google are apparently working on a version of Youtube and Gmail especially for children so that they can use more sites safely. The accounts would be especially for 13-year-olds and under, which would keep kids' peepers away from x-rated material (for example, has anyone seen Nicki Minaj's Anaconda video? I mean SERIOUSLY!). It would probably include a Google dashboard that gave the parents more control over what their kids are watching too, although Google is all "We can neither confirm nor deny this". Keeping the children's privacy intact with this kind of service has to be clearly thought out though; which, as we know, isn't Google's strong point.
Anyone fancy a purrito over the weekend?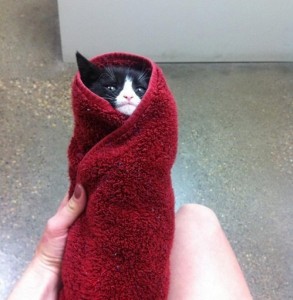 What have you seen this week that's worth sharing?
Have a great bank holiday!