WHAT GOOGLE'S SSL SERPS INCLUSION MEANS FOR YOU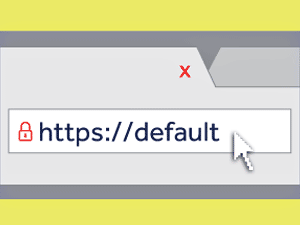 Good ol' Google has made yet another change to its mind-boggling search ranking algorithm. But this time, it's a good thing. Big G has placed importance on security, counting SSL certificates as a positive in a website's page rank. So what does that mean for you, I hear you shout. Well, let's find out…
What is Google doing?
Since Google I/O a few months ago, where they called for HTTPS everywhere, Google has been testing to see if sites are served over HTTPS, ie. if they have their SSL certificates in order and use secure, encrypted connections.
These secure HTTPS sites have then been prioritised in SERPs (Search Engine Result Pages) – meaning a more positive result from Google's ranking algorithms.
Google has now also added not having HTTPS as a 'low ranking signal' for calculating a site's position in SERPs.
It's worth noting that it is only a low priority signal for now, but will most likely increase as adoption grows and more sites switch to HTTPS, especially now that the search giant is on its 'HTTPS everywhere' mission.
What does an SSL do?
SSL certificates encrypt traffic between the browser and web server, preventing any man-in-the-middle style attacks by keeping any data sent between a user and a website secure.
SSLs also give a visible securing badge of honour; turning the URL bar green with EV (Extended Validation) certificates and showing a cute little padlock with standard SSLs in browsers' address bars. This may seem a bit superfluous, but it helps to give your customers the confidence that you're a secure, safe site.
How will this change affect my website/business?
Nowadays, anyone and everyone who goes online has come to expect an SSL on a shopping basket or control panel login form, but if Google's latest change gains momentum, will they expect it on your homepage? On your request info form? Will they go to another site that does? Google seems to think so.
This means that there is the potential to lose out on organic search traffic if you don't have an SSL certificate and there's the risk of Google reducing your site's search results position, bumping you in favour of someone that does have SSLs.
What is UKFast doing?
Whilst we've had a long-term commitment to data security and online safety (as expected from a hosting provider), we actually changed our main request info form a couple of weeks ago to use HTTPS. We want our customers to have the confidence in knowing their details are securely transmitted to us and nobody else.
We're also in the process of converting our whole site to use HTTPS to ensure that our customers and visitors have this confidence on any page they visit on ukfast.co.uk.
Currently our client portal MyUKFast and ukfast.co.uk are both secured with an EV certificate, the strongest type of certificate, that proves we are who we say we are and the that site you're on is ours  – as shown by the snazzy green URL bar and our name in the address bar.

Where can I get an SSL?
Our client portal, MyUKFast, has a range of SSL certificates – from basic single domain right up to multi-domain and wildcard EV certificates, and we offer certificates issued by industry leaders Comodo and Symantec. Plus, to live up to our speedy name, our FastSSL can be validated and issued within minutes of ordering. Handy, huh?
So overall, whilst it is only a small factor in search rankings at the moment, security looks like it could be set to play a huge part in a website's placement within search results pretty soon.
Plus, when considering how tricky many of the other facets of Google's infamous algorithm are, securing your site with an SSL or two seems like a quick win to both a more secure and better ranking website.
Click through for more information about SSL certificates, securing your site and to buy SSLs from UKFast.